WATCH: TWICE treats fans in an intoxicating new 'Alcohol-Free' MV
TWICE offers the perfect song for summer.
TWICE treats fans for a tropical-jazz comeback in an intoxicating new 'Alcohol-Free' music video released on June 9.
The song talks about being in love with someone and the feeling of getting so drunk of the feeling of love. In this comeback, TWICE highlights a fresh, summer-themed music video, and Jeongyeon's return after her temporary hiatus.
According to their posted comeback schedule, they will be performing 'Alcohol-Free' for the first time in international television on 'The Ellen DeGeneres Show'.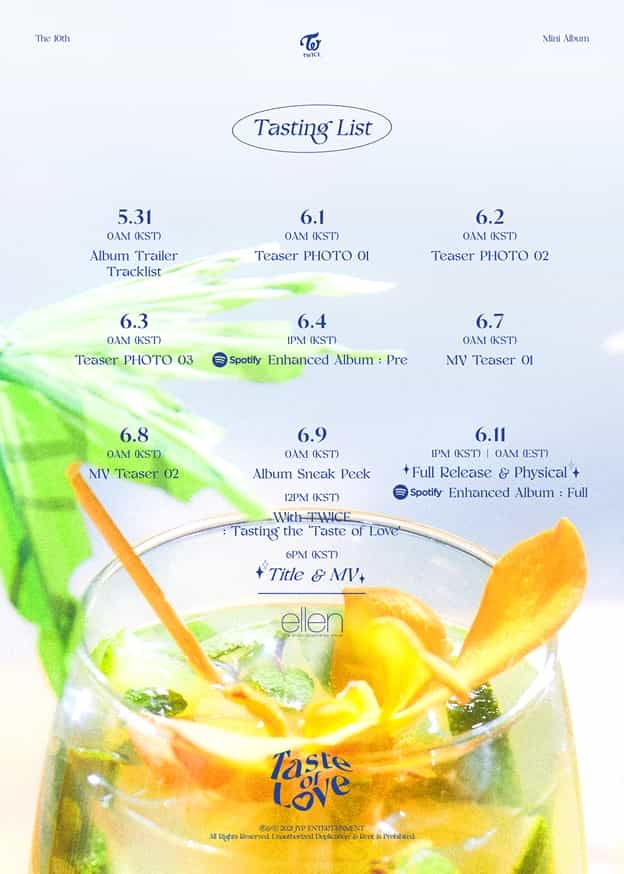 Fans can check out what's in store for the album in this album preview posted by their label.
'Alcohol-Free' is part of their tenth mini-album 'Taste of Love', with six other b-side tracks like 'First Time', 'Scandal', 'Conversation', 'Baby Blue Love', 'SOS', and 'Cry For Me (English ver.)', which would be out on Friday, June 11. -Hallyulife.com