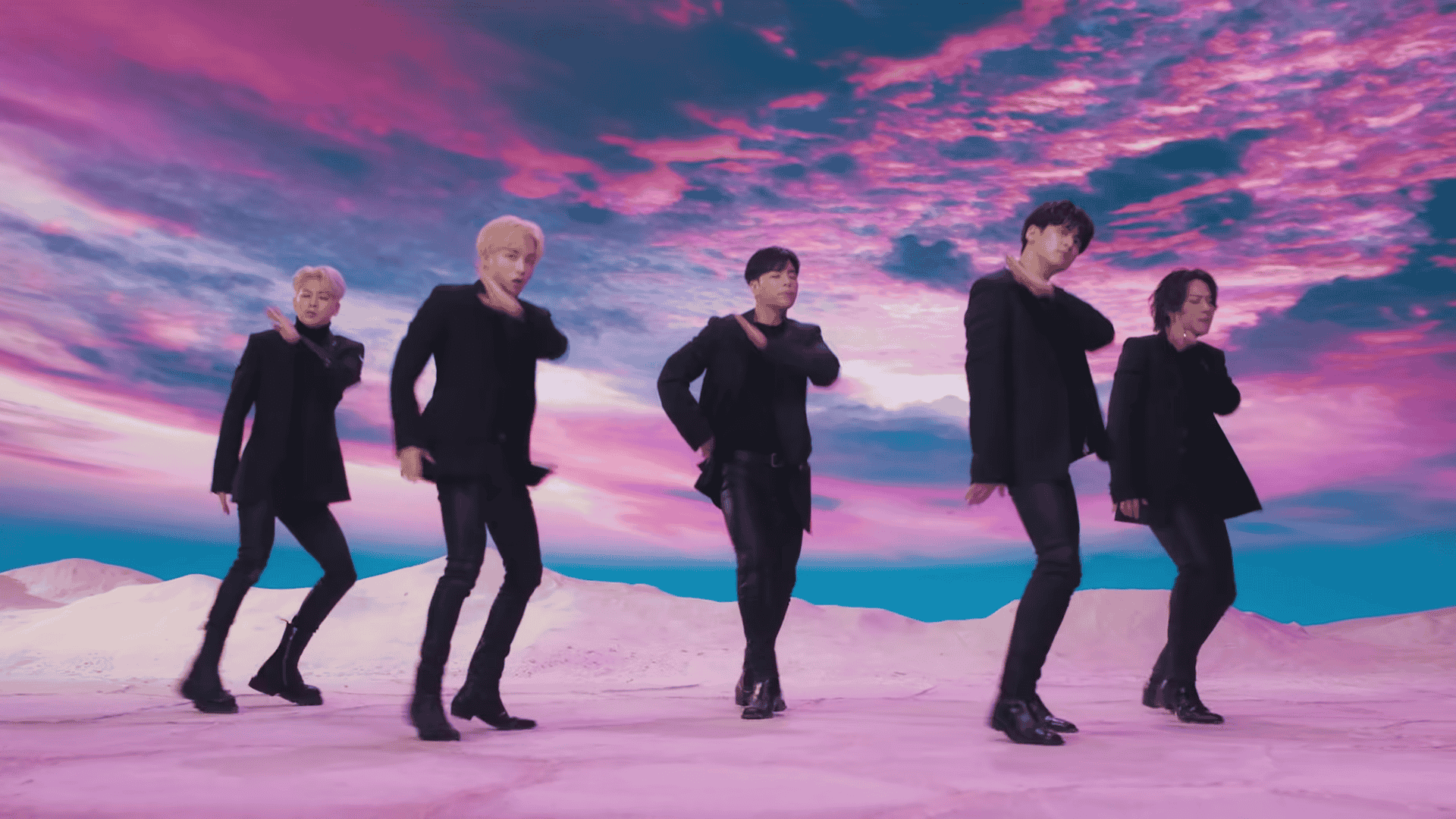 K-pop boy band iKON made their comeback after a year with digital single "Why Why Why" yesterday.
In 2020, the boys went head over heels for a loved one, ready to dive into literally anything for their last release titled "Dive". From fire to thorny paths, they were ready to sacrifice in the name of what they perceive to be love. 
However, "Why Why Why" takes on a more sombre and mature view of what love, or the lack thereof, truly encapsulates. It tells a, largely, mutual break up story between lovers, "where one party accepts the breakup yet continues to question why it was initiated," vocalist Donghyuk says.
A fiery relationship does not necessarily pan out to give a happily-ever-after ending, unlike what's ubiquitously narrated in fairytales. And that is accurately portrayed in the music video.
Like a flower, the couple's love story first blooms in glory but wilts overtime. Towards the end, members stand in front of a burning vehicle, providing a fitting closure to the relationship.
"From just anybody to my love/From fate to lovers/Thought we'd be together forever without any breakup/In fact it still seems like a lie", the quintet sings. The genericness of the lyrics make them more relatable, on some fronts. It's as if the song speaks to the soul.
Together "with the amount of emotions that the members have invested into the song, I'd say that it's really a sad song," says rapper Bobby, who's in charge of writing lyrics to the tracks' rap.
And it sure did resonate with Donghyuk. "I started to tear up [during] recording, which spanned across three days", he said.
The group also aimed to present more refreshing visuals this time, which explains Yunhyeong's blonde hairdo. "Though I'm blonde now, I'm going to change my hair colour more often in the future," he teases.
He also asks for fans to expect more variations in style, as he takes on the challenge of attempting other styles he has yet to have attempted.
That will probably show in their upcoming appearance on Mnet's survival reality programme "Kingdom". While juggling a comeback with show preparation is no less an uphill task, "the feeling of excitement is bigger than the feeling of tiredness," says Junhoe.
iKON will also be doing a #TwitterBlueroom Live QnA session on Twitter come Friday, 5 March. If you want to pose questions to the quintet, tweet it to them with the hashtag #Ask_iKON and listen up for their answers. More details below:
?3월 5일 오후 12시 (KST) #아이콘 과 함께하는 트위터 블루룸 라이브?#Ask_iKON 해시태그와 함께 트윗으로 질문을 보내주시면 아이콘이 라이브에서 직접 답변해드려요 ✨#Ask_iKON #TwitterBlueroom LIVE Q&A with #iKON pic.twitter.com/hSPs0mUos0

— iKON GLOBAL iKONIC (@YG_iKONIC) February 27, 2021
Watch the music video of "Why Why Why" below:

THIS SPACE INTENTIONALLY LEFT BLANK.