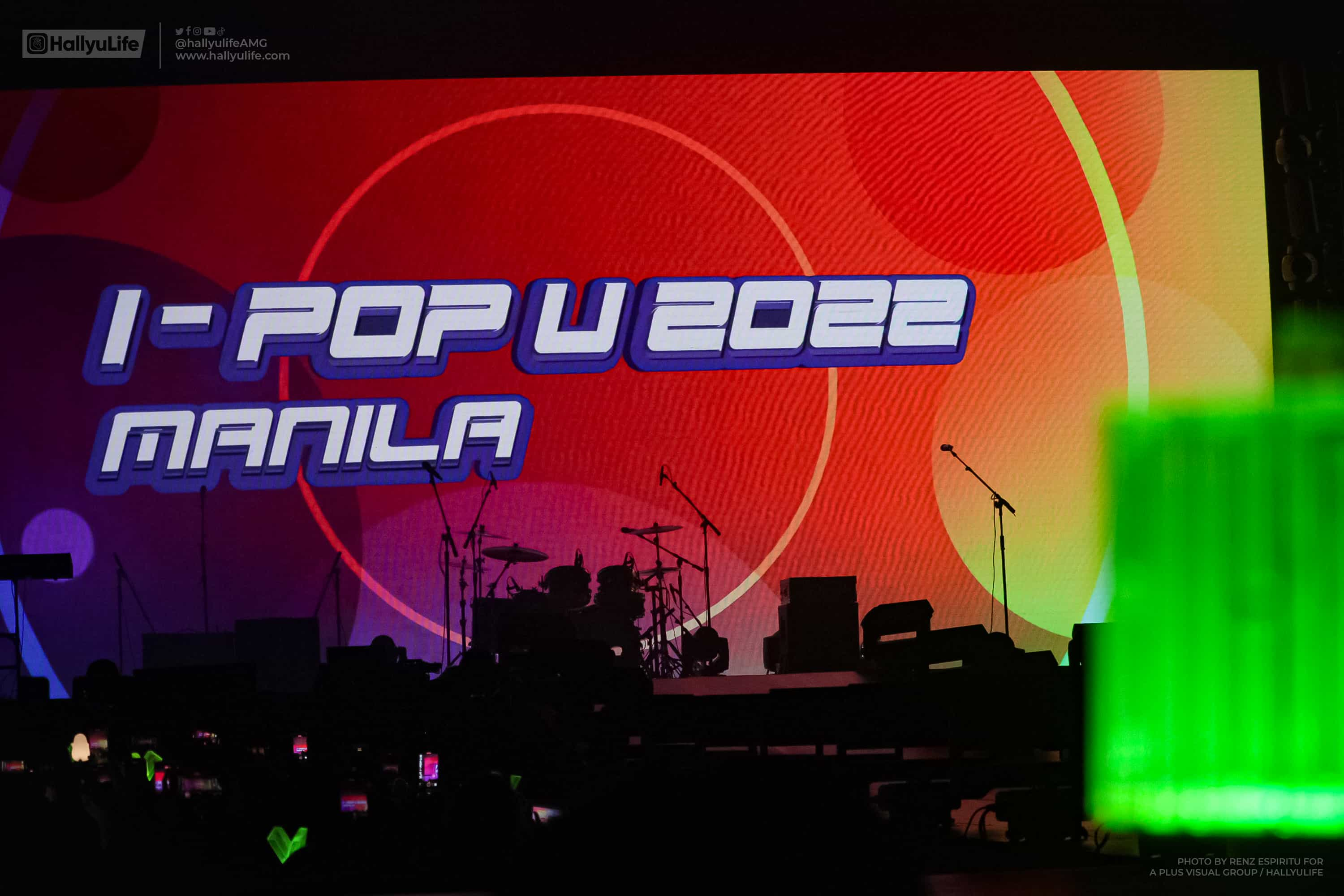 Last October 21st, a mix of excitement, longing, and joy filled the hearts of every BLRIS, Villain, Goldenness, WayZenNi, and CzenNi (fans of the artists on the lineup) at the recent I-POP U 2022 in Manila, presented by DNM Entertainment.
Hours before the concert, fans gathered at the SMART Araneta Coliseum equipped with their lightsticks, placards, cutout faces and more, and as we entered the venue, we can hear the never-ending screams of fans seated around the stadium, and here are the highlights from that night.
---
It's Poppin' Time!
K-pop's sweetheart group ALICE opens the show with their hit track 'Summer Dream', followed by 'This is Me' and 'Jackpot'.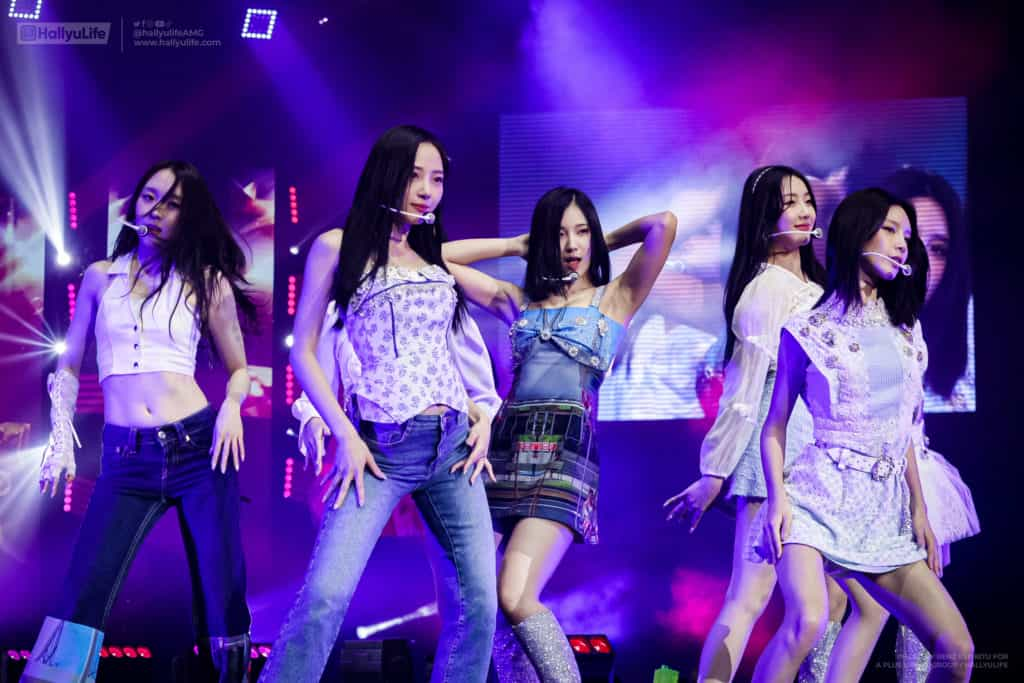 The girls were left in awe seeing the warm welcome by Filipino fans. They also teased their new track "DANCE ON" during their time onstage.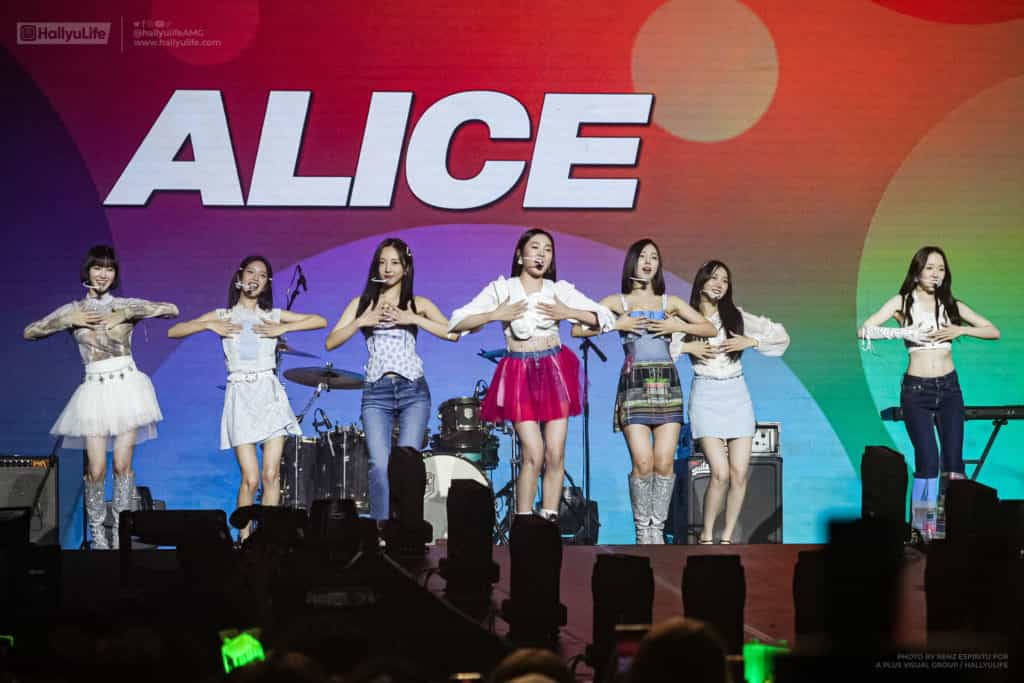 They bid goodbye and expressed their wish to return as soon as possible. It was a brief moment but BLRIS felt connected with the group and hoped for a longer meeting and interaction with them.
---
Time for Some Heroic Action!
Xdinary Heroes makes their heroic entrance with their latest track 'Test Me'. They followed it with 'Sucker Punch' before taking a break to greet their fans.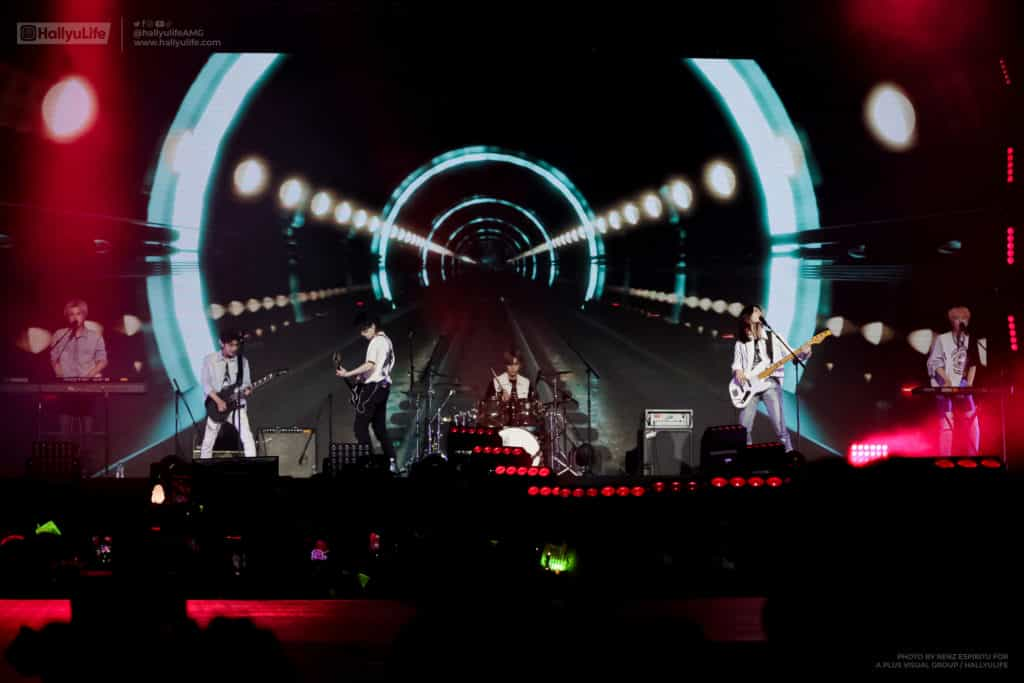 The rookie boy group expressed their delight in seeing their fans and enjoying their time in the country.
"I think tonight is gonna be an unforgettable night for me… MAHAL KITA!"

-Gunil
They performed 'Pirates' and 'Knock Down' followed by their rendition of DAY6's 'Zombie'.
They hyped the crowd even more when they sang the glass-shattering, high-key track 'Strawberry Cake'.  Jooyeon and Jungsu made VILLAINS wow with their incredibly high singing voices.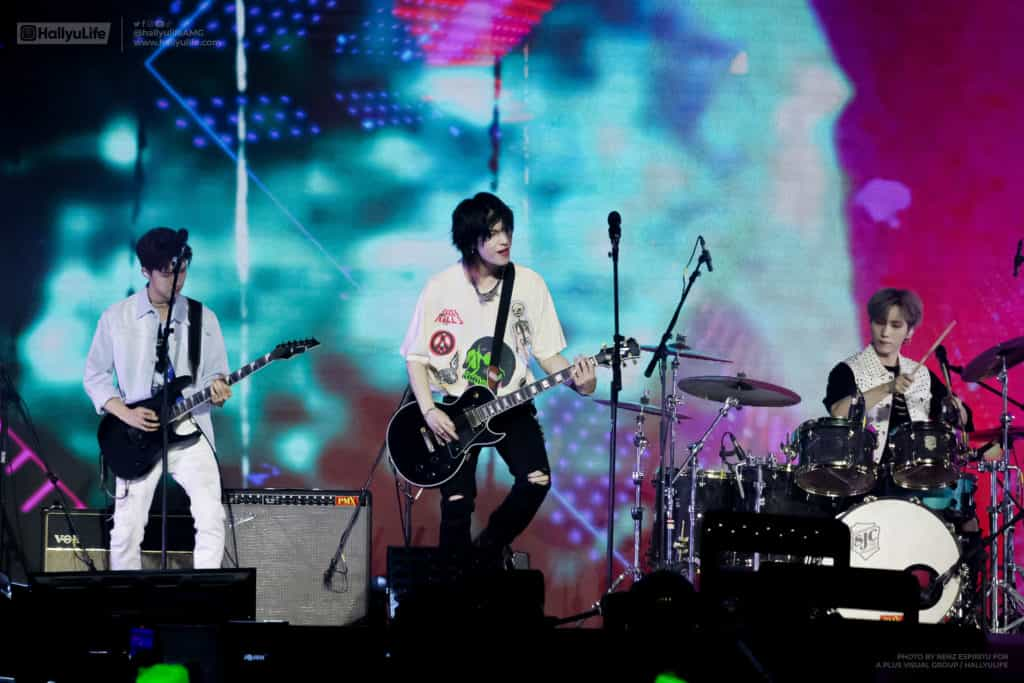 Finally, after bidding goodbye and promising to return to the Philippines soon, Xdinary Heroes performs their debut song 'Happy Death Day'.
---
Enjoying the Golden Hour!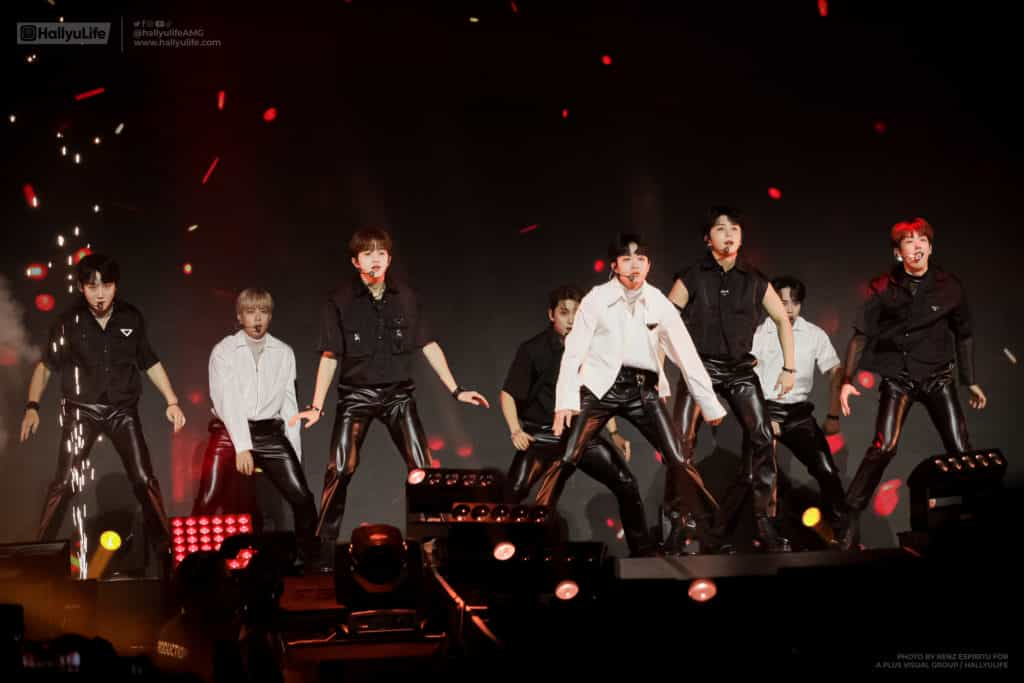 Not long after, Golden Child lights up the stage with their heart-stopping track 'Burn It'. After that, GOLDENNESS sang along to 'Ra Pam Pam'.
In a quick break, the group greeted their fans, and Seungmin, who turned 24 on October 13, was treated to a Happy Birthday song from the crowd.
Although Bomin was unable to attend with the group, they still went on with their performances 'Knocking On My Door' and '3! 6! 5!' followed by another quick break where they promised GOLDENNESS that the next time they come back to Manila will be for their concert.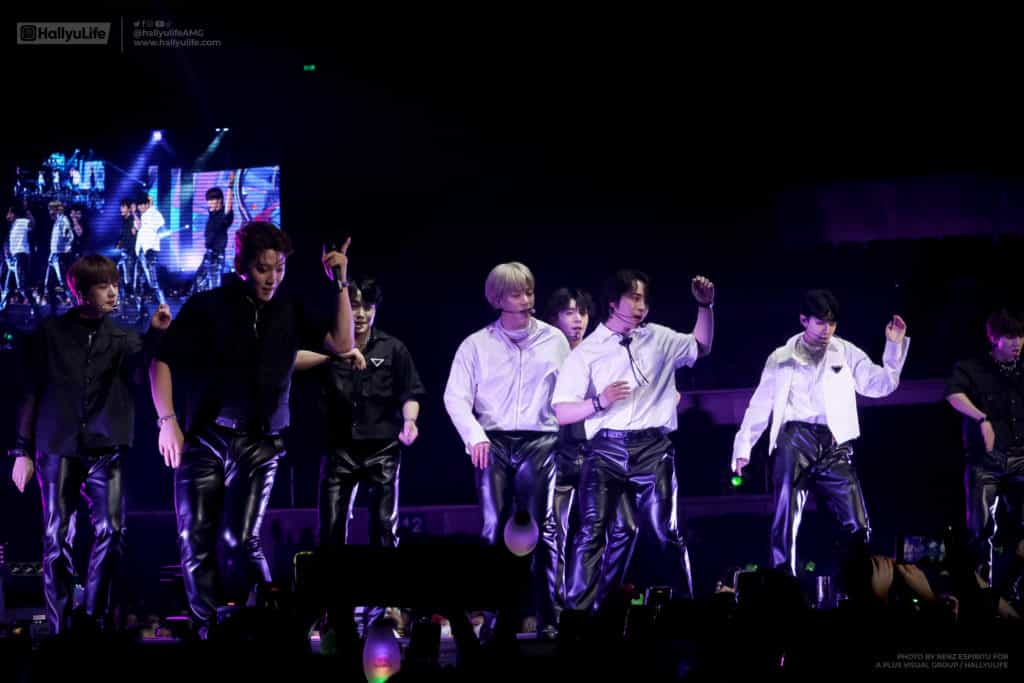 After that, they performed back-to-back hits 'Breathe' and 'Bottom of the Ocean', where the members picked some lucky fans' phones and took a selfie.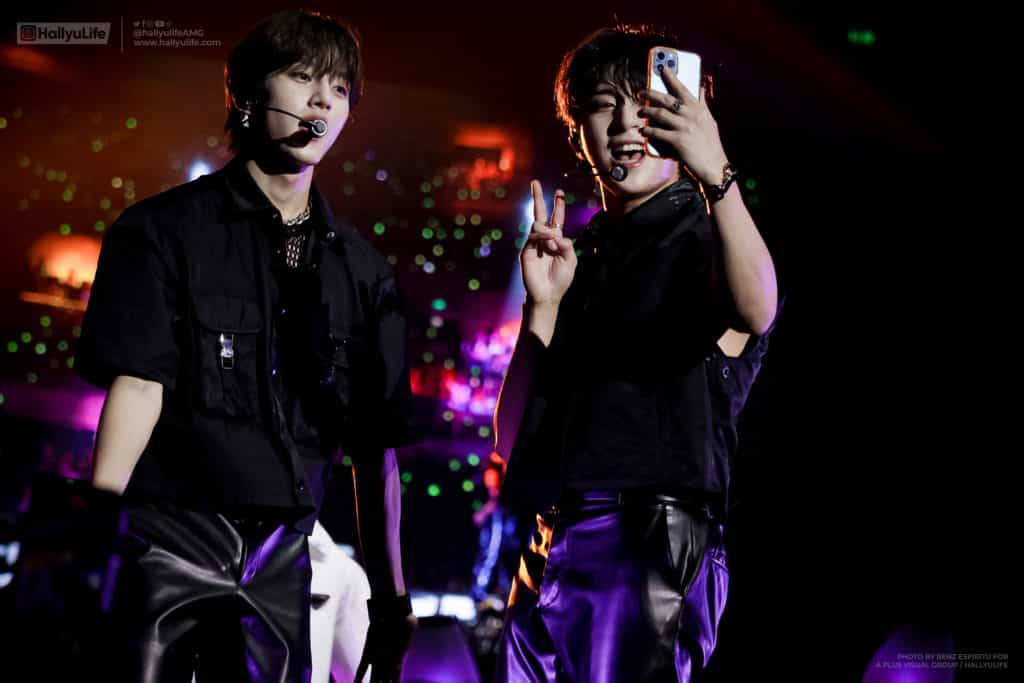 They ended their set with their latest comeback 'Replay'.
---
Make Way for the Big Wave!
The screaming didn't die down for even a second as WayV made their way to the center stage with four members as Ten and Winwin were unable to join due to health reasons. Instead of a powerful performance right off the bat, the group chose to interact with their fans first.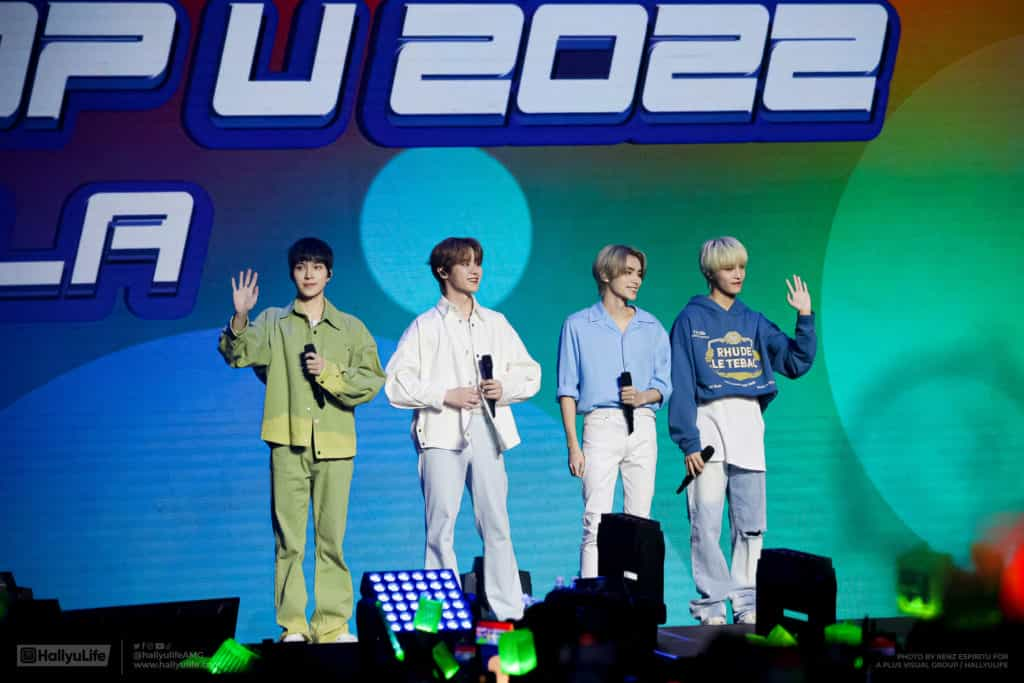 When asked what they got in store for the WayZenNies, Hendery broke into an impromptu dance making fans go wild.
Host Ai asked what they wanted to do in the Philippines and they answered they wanted to try skydiving.
After that, they played a set of games that were prepared. They broke into a random dance battle where they jived into some of the hit girl group tracks today including Red Velvet's 'Red Flavor', aespa's 'Next Level', and even Girls' Generation's 'GEE'.
Finally, they performed their smash hit 'Kick Back', and the crowd sang along happily to the song.
After that, they did the second game, which was a team battle – Team Double 99 VS Team Maknae on Top. They competed against each other in a game of Sipa, a traditional Filipino game where you kick a stringed token upwards as many times as you can, without it making it fall to the ground.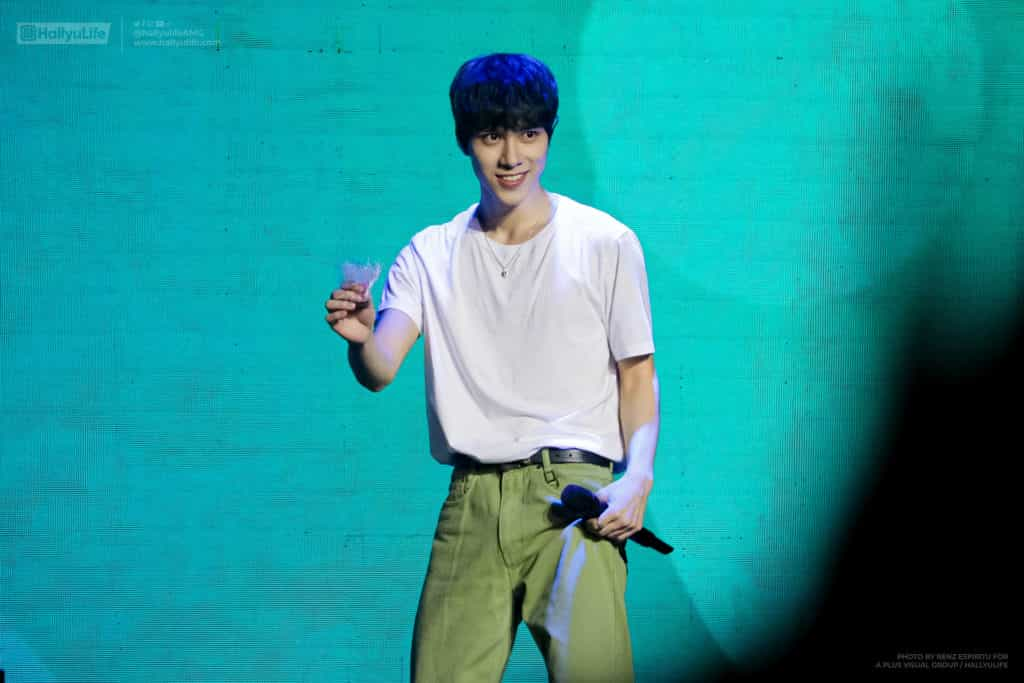 Team Double 99 Hendery and Xiaojun win and Team Maknae on Top Kun and Yangyang face their punishment – AEGYO.
For the third game, they guessed the names of some Filipino foods like Balut, Sinigang, and Adobo.
After failing to guess one of the foods, Xiaojun was made to do a sexy dance.
After that, Kun and Xiaojun serenaded the crowd with 'Back To You'.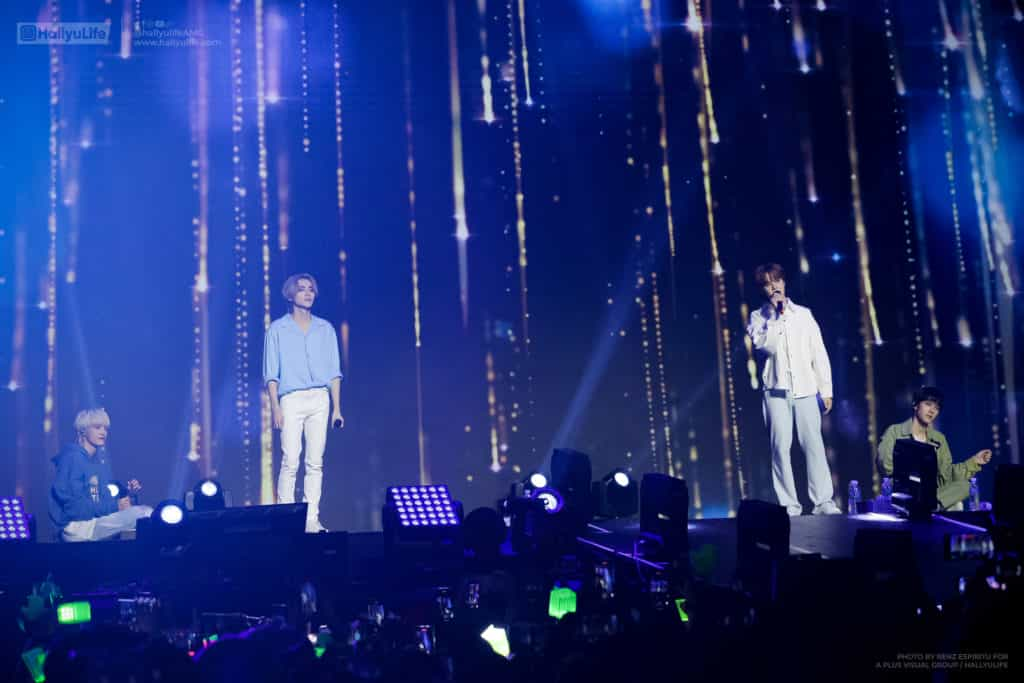 WayV promised their Filipino fans that they will be back and got themselves some baskets full of roses.
Some extremely lucky fans got to take home roses from the boys. After that, WayV bid goodbye.
---
A Stadium Filled with Green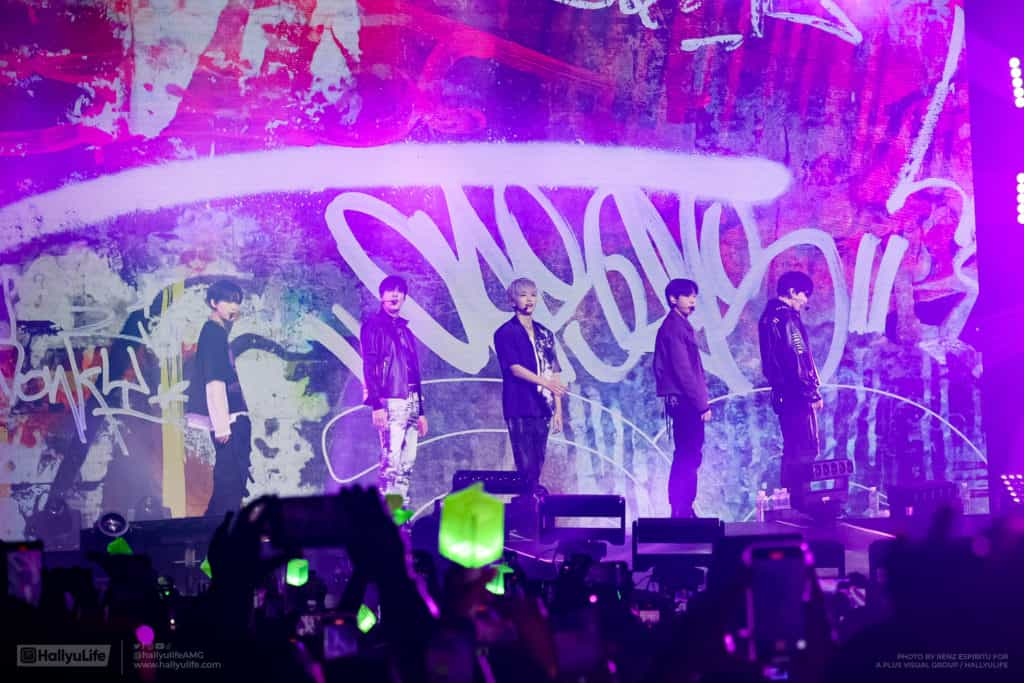 Finally, the green ocean went wilder as the boys-next-door NCT Dream makes their grand entrance with 'Beatbox'.
The screaming intensified as the group performed their hit track 'Hot Sauce'. The whole Araneta Coliseum was filled with fanchants and CzenNies singing along.
After a quick break, Host Ai asked the boys who they think is their funniest member. Without a second thought, all four pointed at Jeno.
After that, they sang 'Dive Into You', which melted their fans' hearts. Some lucky fans got their phones taken by some of their members and returned to them with the boys' selfies.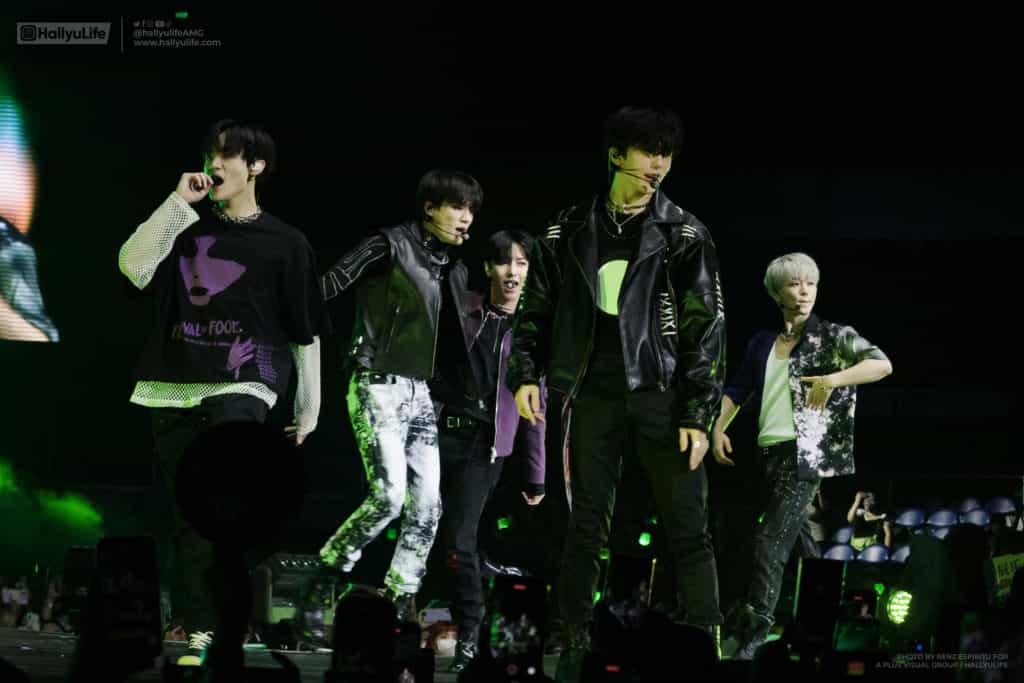 NCT DREAM ended the night with 'Glitch Mode' and a farewell message, "See you soon."
Just like that, I-POP U 2022 in Manila ended with a bang, but the excitement and sky-high emotions never died down. -HallyuLife.com
---
I-POP U 2022 in Manila is made possible by DNM Entertainment. HallyuLife would like to thank DNM Entertainment for the media invite.

THIS SPACE INTENTIONALLY LEFT BLANK.