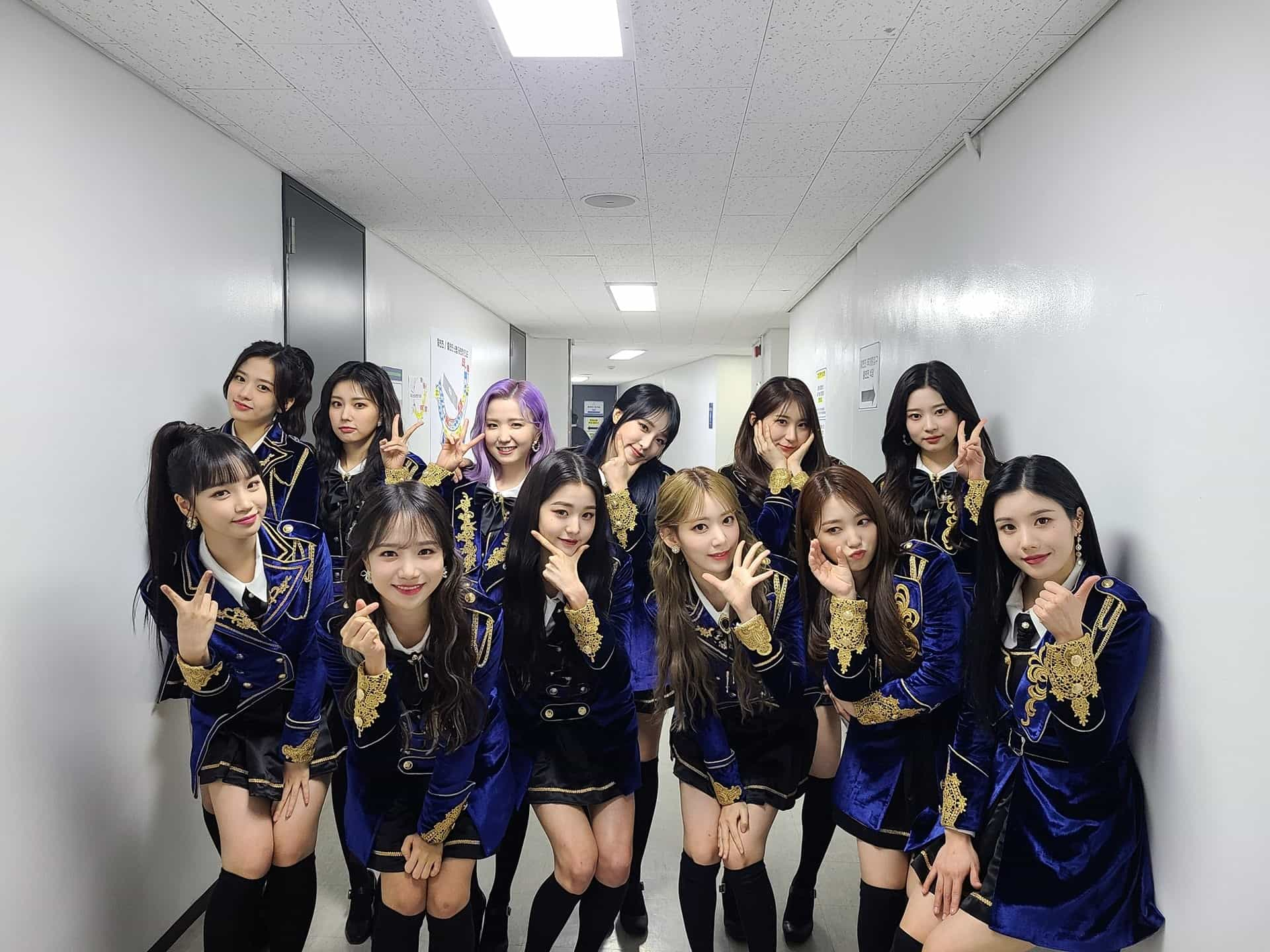 Editors' Note: This piece contains the opinions of the author and doesn't reflect the opinion of the whole HallyuLife team.
With the reminder of the fact that IZ*ONE's contract is about to end in April this year, perhaps it is now time to talk about the options available for the project K-pop girl group born out of Produce 48. And while disbandment is inevitable for any K-pop group, I believe it is not the right time to disband an act like IZ*ONE – and we'll talk about the reasons why.
But before that, here's a little IZ*ONE background-er: The 12-member group who debuted in October 2018 was formed through Produce 48, a show by Mnet which was deemed controversial due to the rigging issues surrounding the whole Produce franchise, which also effectively led to the early disbandment of the group X1 from the Produce X 101 show last year. IZ*ONE is initially set to be a temporary group that would promote for at least two and a half years.
Two and a half years. That's relatively short, to be honest.
---
Proven success
IZ*ONE's popularity amongst Korean, Japanese, and Asian fans aren't disputable, with the girl group smashing sales records, both digital and physical, proving the success that a Produce-born group is destined to have. Their songs are charting well, and companies love to get them as advertisers, targeting fans (collectively called WIZ*ONEs) who actually have massive buying power, in return for a huge gain in sales or whatever purpose an advertisement deal might serve.
So what's my point here? From a marketing and business perspective (which K-pop nowadays is mostly all about), IZ*ONE is still considered popular amongst people, despite the fact that they came from a controversial show, and that popularity they have will not be hugely affected as the worst is already done (the fact that the show and lineup were possibly rigged was revealed), and we already saw the effects with the last Produce 101-series boy group X1 being disbanded early than expected.
To the artists' agencies and companies involved in this – have you seen what happened to post-I.O.I and post-Wanna One groups? Unfortunately, they didn't blow up like what I.O.I, Wanna One, and IZ*ONE did. That alone is a risk to consider. Some even disbanded early because of mismanagement, like Gugudan (2016-2020).
Shortened chance of live interaction with fans
COVID really changed the way the live entertainment industry works, and K-pop isn't spared. Fans want to see them live, but only given a few opportunities, especially overseas. KCON and their 'Eyes On Me' first Asian concerts are perhaps the only opportunities that give fans the chance to saw them live overseas, while Korean fans perhaps saw them most of the time. Most are looking forward to an IZ*ONE world tour, but that didn't happen because of the coronavirus pandemic. Now, if the point above this doesn't change much downward (popularity), perhaps in a few years we could look forward to IZ*ONE once again touring the world before they go 'off the record' as the most powerful and successful Produce-born group.
The only point in this is, fans (also me) are still looking forward to the date to see IZ*ONE live once again, interact with them personally, and so on. If you disband them this April, that wouldn't happen anymore.
It's a known fact that when another chance was given, people will obviously go for it.
Forming new groups and returning to old ones currently doesn't make sense
What makes this disbandment/contract extension thing complicated is the fact that IZ*ONE members do actually belong or came from multiple entertainment agencies, which effectively lent them to CJ ENM for the sake of this project. Now, with the pandemic still going on, forming or debuting new groups doesn't make sense, unless you're like the scale of SM, YG, Big Hit, and JYP Entertainment, which in itself has a massive fanbase (or stans) to support their groups and activities alone.
Some agencies might be in favor of a contract extension, while some might not. The thing is, like what I said on the first point above, debuting a new group in this season with some of the IZ*ONE members isn't guaranteed to be successful due to the fact that the pandemic makes people spend less, and most aren't a fan of online interactions alone. The K-pop industry alone in itself is nowadays so competitive, that some new groups aren't given a chance to shine. So why waste the current one?
In the case of the Japanese members, returning to Japan and AKB48 or its sister groups currently also doesn't make sense. I do respect the fact that they are still members of their respective groups (and I love to see them return one day), but the fact that they can't promote much due to the ongoing pandemic will just leave their hard work smashed to pieces.
The possibility of extension
With all the points above mentioned, I'd guess CJ ENM also knows these facts and had them on the negotiating table when they started talks with the members' agencies regarding the contract.
And while at this point of writing, we haven't currently heard anything new aside from the fact that they are staging another online concert for 2-days this March 13-14. That could be their farewell stage if anything doesn't change or a new contract extending their tenure wasn't signed.
In my opinion, CJ ENM can make IZ*ONE commit until 2025 at the longest, minding the possibility that the earliest possible date of getting back to normal live events globally would be at 2023. IZ*ONE may actually take the fate of X1, which was actually given 5 years on their contract prior to their debut in 2019. If the extension happened until 2025 (I'm not greedy, but I think this is the best), they could be there for seven years, since their debut in 2018 – just like most K-pop contracts nowadays, making them semi-permanent at least. -HallyuLife.com

THIS SPACE INTENTIONALLY LEFT BLANK.