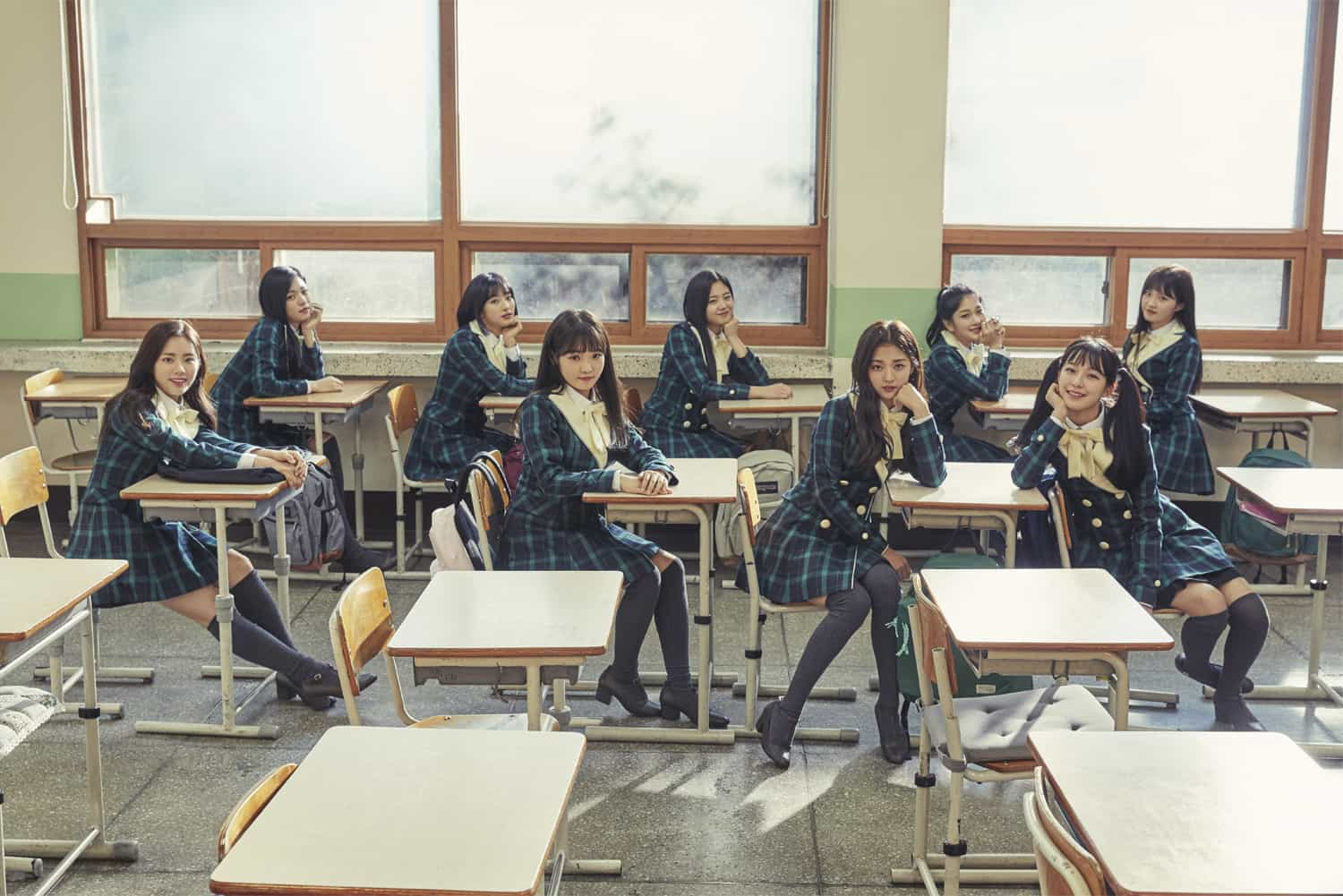 Here's a confession about me: I am a certified stan of fromis_9. This article might contain a bit of biased opinions and wordings in favor of this group. Your chances of being a fan could increase by 99% after reading this article.
First published 2019.01.03 | Updated 2019.03.10
In the first edition of our #ArtistSpotlight for 2019, I am writing about my current favorite girl group (fromis_9), and tell you some stories about why did I fell in love with them so much to the point that they skyrocketed up to the top of my bias list.
But for those who don't know them (WHY!?), here's a bit of information about them:
fromis_9 (프로미스나인)
is a girl group born from
Mnet
's trainee survival show
Idol School
in 2017. The name was obtained by combining 'From Idol School', forming the initial 'fromis'. They debuted on January 24, 2018 with the song To. Heart and is composed of nine members, (in order by Idol School ranking:
Roh Jisun
,
Song Hayoung
,
Lee Saerom
,
Lee Chaeyoung
,
Lee Nagyung
,
Park Jiwon
,
Lee Seoyeon
,
Baek Jiheon
&
Jang Gyuri
).
Being a certified stan of girl groups and some boy groups as well, I am on a constant hunt for new ones to cheer and follow on. I found their concept interesting, despite it being dubbed as the usual bubblegum K-Pop, cute and a bit sexy that people are usually tired of.
However, they can pull out these concepts flawlessly. What makes them stand out among most of the girl groups is that even though they are still considered rookies, they have strong stage presence and charisma, strong variety skills and even some amazing individual talents.
Here's an example of what I'm talking about – performing in 2017 MAMA even though THEY HAVEN'T OFFICIALLY DEBUTED YET:
And just recently, covering 'a legendary' song by Girls' Generation on M! Countdown!
Since this group is also a publicly-formed group (Idol School), they are formed just under 11 weeks. However, some of them have gone intensive training for more than years already prior to joining Idol School, and most of them are still undergoing further training to enhance their skills.
Now why should you love them? Here are the reasons why:
---
They are an all-visual oriented group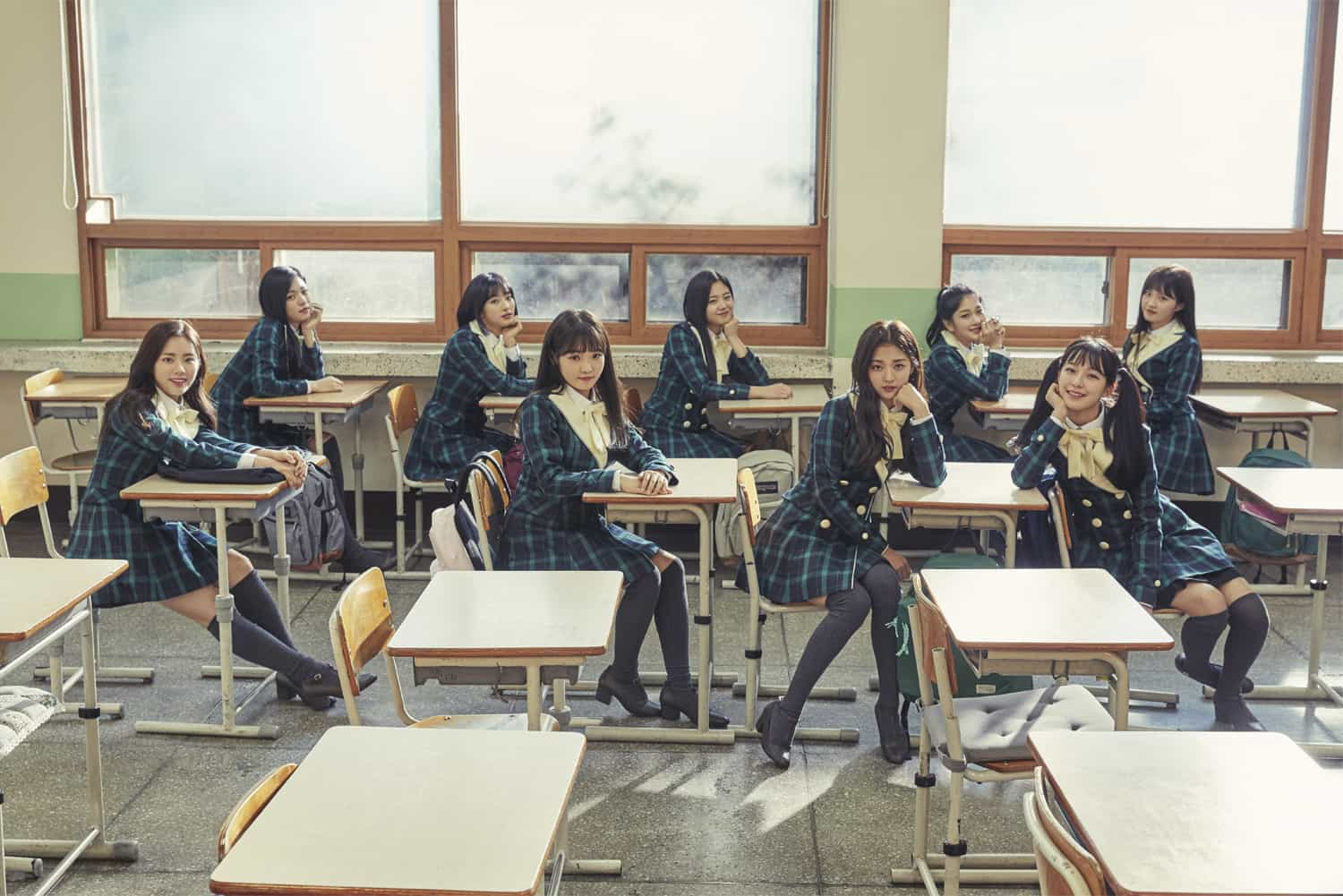 Another confession about me: I used to look after visuals before when I stan a girl group. Now, I look for many factors. But still, visually speaking, fromis_9 is sporting some under-rated visuals under its sleeves, such as Lee Nagyung, Roh Jisun, Lee Saerom, or let's say ALL OF THEM.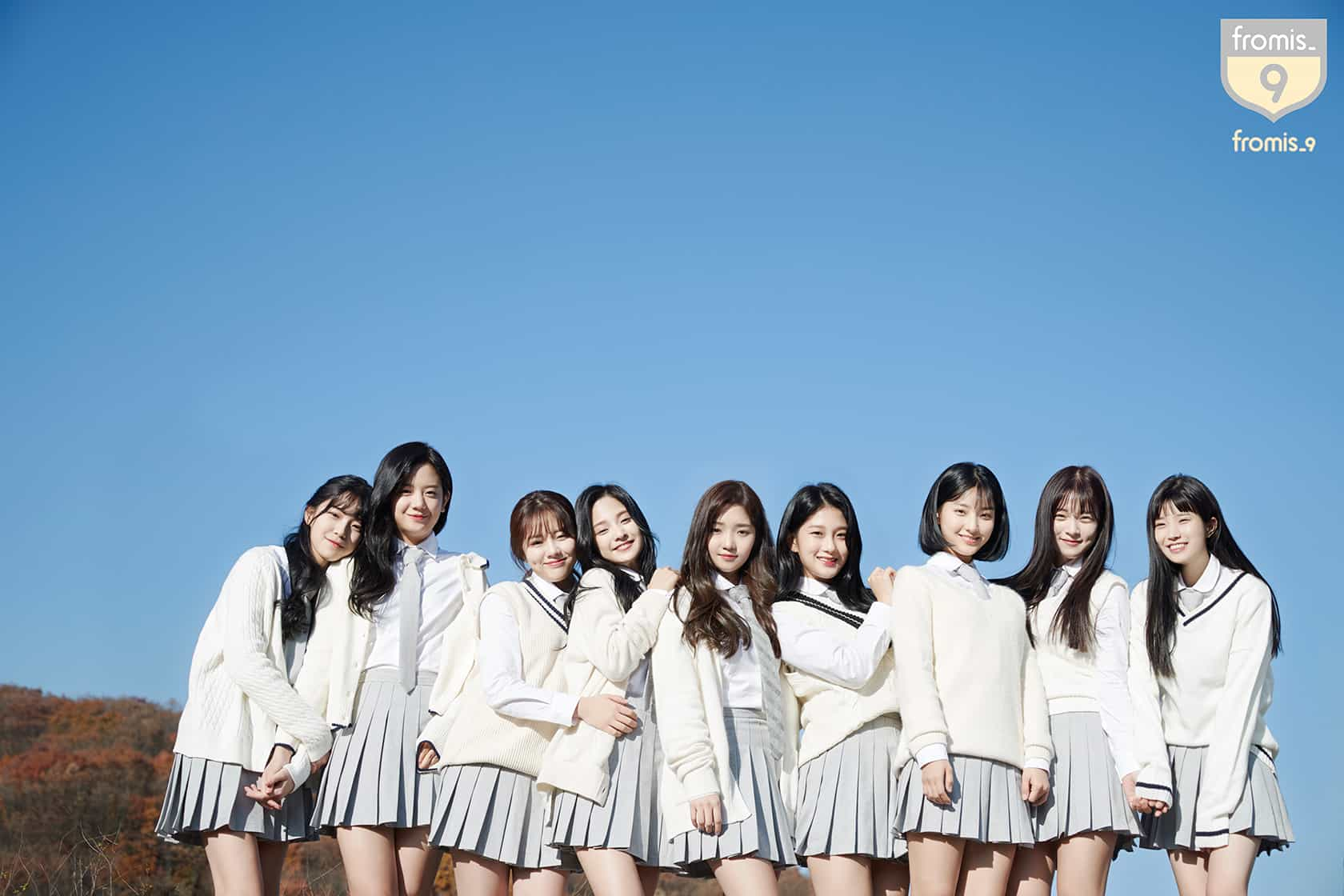 ---
They are individually talented
What other K-Pop groups lack is perhaps showcasing individual talents of its members so that they have the chance to unleash what they are holding and hiding on to for a long time. Surprisingly, they keep on connecting with fans with their individual performances, whether dance or singing, uploaded on VLIVE, such as these videos linked below.
There are more of them, but I'll include some of the best here.
[su_tabs]
[su_tab title="fromis_9 – F(x) – RED LIGHT COVER" disabled="no" anchor="" url="" target="blank" class=""]
Here's a dance cover of f(x)'s RED LIGHT by fromis_9!
[/su_tab]
[su_tab title="Despacito – Luis Fonsi (Cover by fromis_9)" disabled="no" anchor="" url="" target="blank" class=""]
Here's Despacito covered by Seoyeon and Jiwon!
[/su_tab]
[su_tab title="Youth – Troye Sivan (Cover by fromis_9)" disabled="no" anchor="" url="" target="blank" class=""]
Here's Youth covered by Nagyung ang Hayoung!
[/su_tab]
[/su_tabs]
---
They don't have to try hard to show aegyo
Aegyo (or being cute) is one of K-Pop's most admired asset, and fromis_9 being cute isn't a joke – because it could really make your heartbeat skip a beat when you see them doing it.
Here's the aegyo queen doing her job:
And here's the other members being dorky and cute at the same time:
[su_tabs]
[su_tab title="Funny Moments 1 (via: fromismera/YouTube)" disabled="no" anchor="" url="" target="blank" class=""]
[/su_tab]
[su_tab title="Funny Moments 2 (via: Fromis_9 forever/YouTube)" disabled="no" anchor="" url="" target="blank" class=""]
[/su_tab]
[/su_tabs]
---
They have strong variety skills
On variety show guestings, I have seen the potential of this group to go big. Since we can't include a full episode feed of popular variety shows due to 'legal reasons', I will just embed here a playlist to their own reality show called 'THE100', so that you can see what I'm talking about.
---
Their songs and music videos are great!
Of course, loving a K-Pop group because of what you see isn't enough. The main reason why I stan K-Pop groups is because of their songs, as it is the most important thing for me because I love music. Loving a K-Pop group also involves what you hear!
From their pre-debut song 'Glass Shoes' up to their latest single 'Love Bomb', you'll be surprised about how good their songs are. See this playlist below for your reference.
---
Here's some things that we fans wish to have already:
• an official fandom name (update: they now have – it's 'FLOVER')
• lightstick
But hey, fromis_9 tends to defy expectations and that would be awesome to see on their next comeback.
Of course, don't forget to follow them on their official social media accounts:
---
Are you a fan of fromis_9 already? What do you think of fromis_9? Who's your fromis_9 bias?

Let us know down in the comments section below.

THIS SPACE INTENTIONALLY LEFT BLANK.