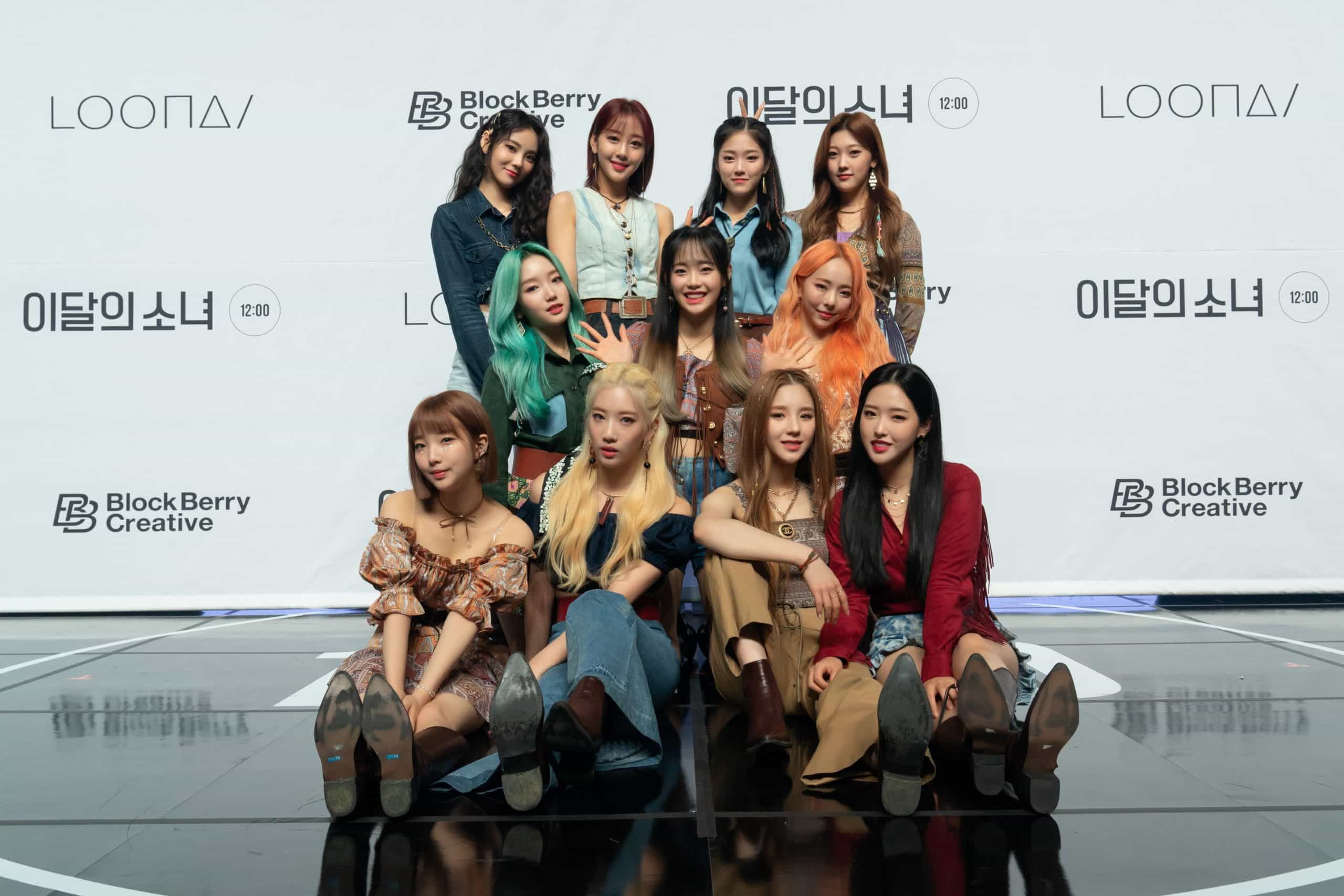 Hidden gem of K-pop, you say?
Yes, that's how I'll describe the next K-pop group that will headline our #ArtistSpotlight series. My apologies as it took me so long to have written this, although it's been planned since I last wrote one for ONF.
Assumingly you didn't, pardon my seemingly non-sensical short about LOOΠΔ, literally known as 'Girl of the Month'. You see, these are some of the feelings you can derive from the title of their songs.
So skipping any further non-sense, why did I say LOOΠΔ is the hidden gem of K-pop?
They have their own world
LOOΠΔ literally has its own world known as 'LOONAVERSE' which was formed when they started in 2016 with the solo debut of Heejin. Then, in a span of 18 months, a new girl was revealed until they complete the final 12 which will then comprise LOOΠΔ as a group, debuting in 2018. It's not just because their social media handles are @loonatheworld, but in every music video and album they're releasing, there's some sort of lore that connects, which makes it exciting for most Orbits (LOOΠΔ fans), and confusing for many as well.
I had a video below from The Asian Theory, which I think explained the 'basics' of LOONAVERSE well.
Until now, NO ONE HAS EXACTLY FIGURED OUT or know (well, unless to the one who created it) what is going on with the LOONAVERSE. I am not explaining much of LOONAVERSE here because even for me it's quite confusing, but I do really enjoy what they offer until now, so let's go to the next point which is:
No one's doing it like LOOΠΔ
Unveiled in an irregular periodic fashion starting with Heejin in October 2016, LOOΠΔ was composed of twelve members with each releasing promotional pre-debut solo and unit singles until the final girl, Olivia Hye was revealed to the public, forming the complete LOOΠΔ in 2018 in a span of 18 months. In fact, this pre-debut project is considered to be one of the most bravest and creative attempts in the history of K-pop girl groups, with an estimated US$8.85 million already spent even before the group had debuted.
Ever wondered why? A lot of travel was involved, in fact, many of LOOΠΔ's pre-debut music videos are filmed overseas, particularly in locations in Europe and Asia. They even travel just to shoot a photobook. Their teasers? Man, it's like a movie series.
In fact, I think this project is intended to make LOOΠΔ not just a Korean-based K-pop girl group, but a world-renowned K-pop group, which makes sense because it's 'loonatheworld'. Tackling issues that are actually important such as self-love, racial and cultural diversity, and supporting many causes with their works, they've got the support of international communities such as U.S. and Europe, as well as Asia.
The best LOOΠΔ song that represents what I said? Here:
Just look at the absolute attention to detail and the meaning behind all of these works. There's all this representation and goodness while delivering an extension to the so-called LOONAVERSE. If I can use a word to describe this, I'll use the word "masterpiece".
Much more than just music
With all of these, you might have thought to yourself, gee, I'm getting more interested. And yes, LOOΠΔ's discography are absolutely bops.
Can you give me a good LOOΠΔ song that's not Butterfly? YES. There's the pre-debut ones, and all the mini-albums, all of which are great. But if you'll ask me what's my favorite LOOΠΔ songs, here are they:
ViViD, Love Cherry Motion, Singing in the Rain, Everyday I Need You, Everyday I Love You, love4eva, Girl Front, Let Me In, Around You, One & Only, Egoist, So What, Number 1, Perfect Love, Butterfly, Stylish, Satellite, Why Not, Voice, Universe and many more. WHY NOT JUST LISTEN TO THE ENTIRE LOOΠΔ DISCOGRAPHY 🙂
But again, aside from the fact that their songs are bops, LOOΠΔ is widely acclaimed for great choreography synchronization, in fact, one of the best. Talking about choreography, their feat even captured the attention of SM Entertainment's chief producer and founder Lee Soo-man, leading him to produce two of LOOΠΔ's new albums, [#] and [12:00], which makes LOOΠΔ the only K-pop act that Lee Soo-man has worked with outside of his company SM Entertainment.
This cover of Cherry Bomb by NCT 127 was seen by Lee Soo-man, making him interested in working with LOOΠΔ.
But wait, there's more of their absolutely satisfying synchronized dances.
It's absolutely hard to pick a bias
From Heejin, Hyunjin, Haseul, Yeojin, Vivi, Kim Lip, JinSoul, Choerry, Yves, Chuu, GoWon and Olivia Hye, it's hard to pick one that you'll choose as your bias. In fact, I always say this when I'm asked about it:
Jinsoul is my bias, but also the other 11. Not my bias-wreckers, but also my bias.

-Bryan Snow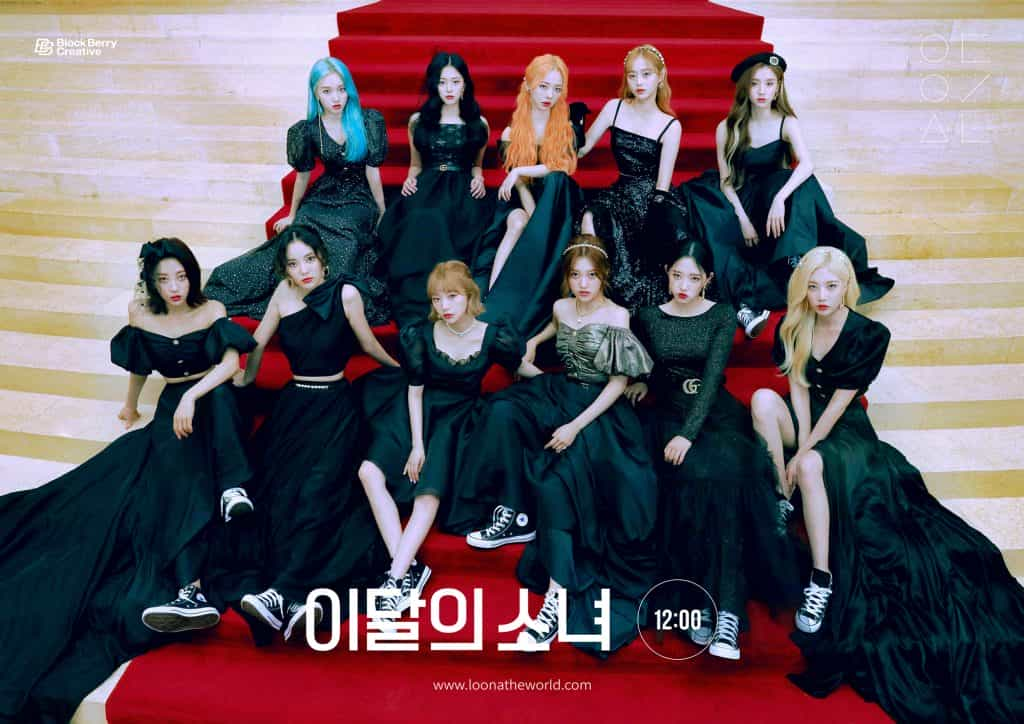 You know, you just don't pick bias because of their visual appeal, it's because of their talents and personality. All of the 12 are talented enough and are visually appealing as well, so picking a bias? Not sure if that's easy.
Can turn an entire K-pop convention into theirs
Remember KCON the year before this pandemic infested our daily lives? Ah yes, the LOOΠΔCON 2019, as the official beauty programme emcee acknowledging it due to the sheer number of LOOΠΔ fans out there. From the airport, to the fansign, beauty, and all events where the group appeared, a lot of Orbits are present to support LOOΠΔ. If you don't have a clue on how many, let this video be a proof (clue, the entire arena):
Had the shortest stage yet they had the biggest impact, someone says on the video comment. It was called LOOΠΔcon for a reason, even though it's unofficial. Goosebumps.
Criminally under-rated in homeland
Despite the seemingly large number of Orbits existing in the world, LOOΠΔ is seemingly still under-rated in their homeland. It's okay, though, like what I said before, they aren't taking the usual K-pop group methodology before, but now that they are starting to see the beauty of LOOΠΔ as a whole, maybe this point will be invalidated very soon when they finally blow up in Korea.
The reason why? I don't know. It's just like that for years.
I spent a lot of money on them, perhaps the only K-pop group I might ever do so
I've been a K-pop fan for some quite time already, and in fact, as you know, I have a company and work revolving around it (this website). Before, I rarely buy anything K-pop-related like merch and stuff because I think it's not worth it and just a waste, but LOOΠΔ changed all of that thinking.
They got me buying their albums, their merch, and even their online concert merchandise thingy, which all costs a fortune to ship here. I guess I'm getting broke because of this but I'm happy, and perhaps that's the most important part. LOOΠΔ makes me happy and I hope the change they did to me happens to many people, too. Their good work makes me unhesitating to spend a lot for them, even though sometimes people are asking me why for them to be answered 'so what?'
In return, I'm supporting their absolutely great works and I am proud to say so! I have loved many K-pop groups too, but LOOΠΔ is my one and only top group in my heart❤️. We may have different music tastes, but admit it, LOOΠΔ's works are great and songs are bops that each one is worthy of our precious time and dime!?
I'm not paid in any way by BlockBerry Creative to say this repeatedly, but I just want to make sure the world of K-pop knows them and loves them. Again, #StanLOONA, it's WORTH IT!?

THIS SPACE INTENTIONALLY LEFT BLANK.