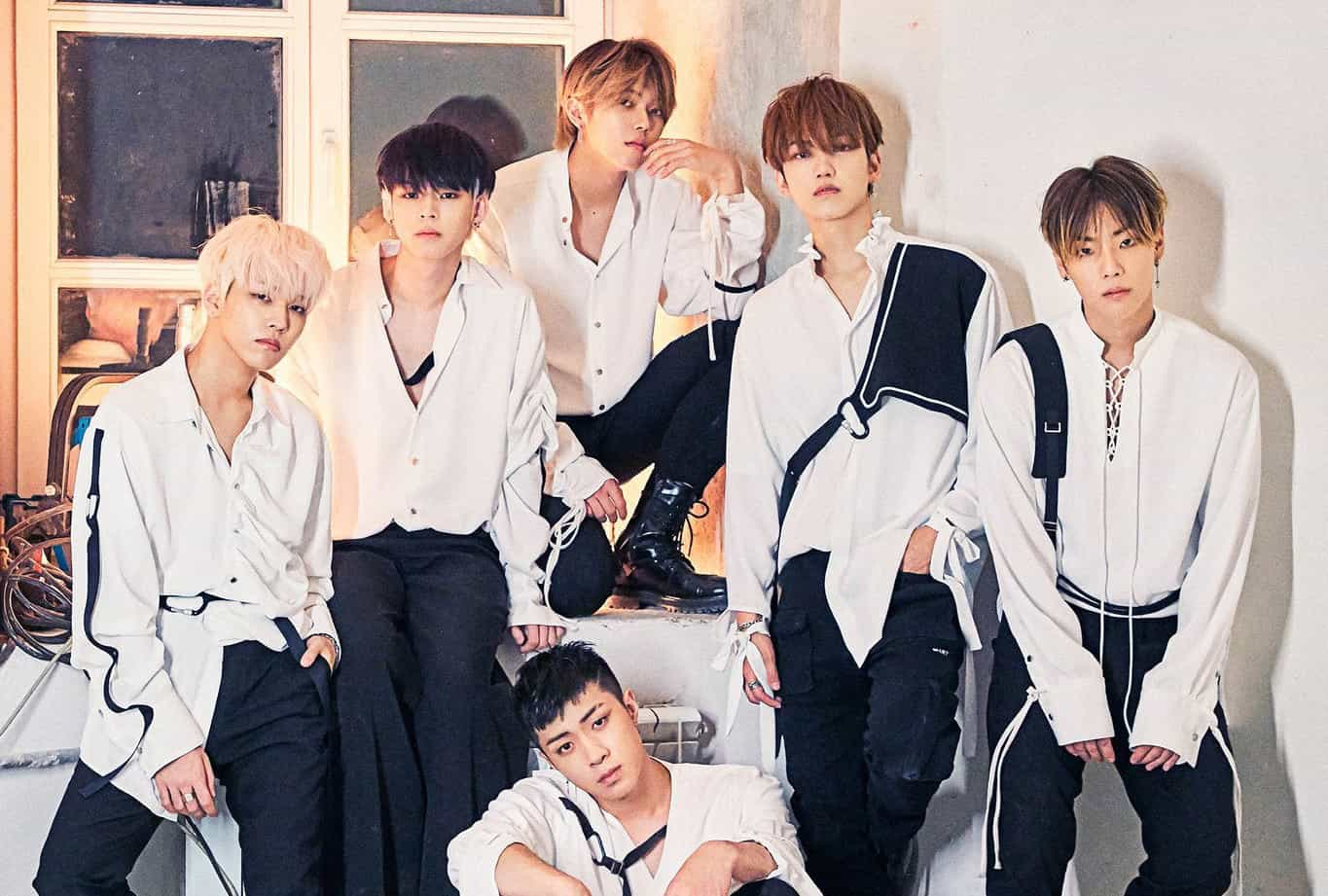 However, today, we're focusing on what I would describe as a newfound love that I didn't absolutely expect falling in with – ONF 온앤오프 (pronounced as ON and OFF), a male group from WM Entertainment.
But before you tell me anything about my words saying that I love these mens or because my ultimate stan Oh My Girl came from it, I've already written some articles featuring other male groups here, because that's what #ArtistSpotlight is for, highlighting an artist which we think DESERVES the spotlight.
And if you're not a fan of ONF before reading this article, it's okay, I also came in from that. But fret not, you'll surely put them on your K-pop radar after reading this.
---
ONF could be eating CDs for breakfast, lunch and dinner
When someone has an absolutely top-notch live vocals, it's a running joke among the K-pop community that the artist(s) are eating CDs either on breakfast, lunch or dinner. With ONF, I guess it's a part of their every meal.
A quite bit of disclaimer: NO, THEY'RE NOT EATING ACTUAL CDs (I know I have to put this.)
After listening to one of their songs, 'We Must Love', I started to question myself if I were really a true K-pop stan, and that why I haven't heard of or stanned them ever since???
I know to myself that despite my seemed bias and obsession towards K-pop girl groups, I tend to stan groups because of their songs first, talents and diversity second, visuals as added bonus. That also applies to some boys whom I knew because of great songs.
Back to the subject. We all know that most K-pop groups sang live, but many are also doing lip-syncs. I have nothing against that as I do personally know how hard it is to sing while dancing at the same time.
But seeing how their vocals sound on their live performances, I must say, shit, this is one of some that I'll gladly pay to listen to live out of many K-pop groups out there today.
https://www.youtube.com/watch?v=eqAdVsvdO2g
https://www.youtube.com/watch?v=qrpuoKhBM0Q
---
One of K-pop world's hidden gem
Admit it, you haven't heard or know of them – THAT'S WHY YOU'RE HERE, RIGHT?
Unlike the so-called 'mainstream' K-pop groups which I wouldn't name any because you know to yourself who am I are referring to, ONF is one of perhaps K-pop's hidden gems. Debuted in 2017, the group may have achieved some things already, but still, their popularity isn't like most of the male groups we all know today – let's be real here, although it was painful for me to say that as a reality.
As ONF is now competing on the show 'Road To Kingdom', where they compete with some other likened, so-called under-rated male groups, it seems that they are also gaining more attention just like their sunbaenims and labelmates Oh My Girl who competed first on Queendom. It was widely considered that the show's best beneficiary was Oh My Girl than the winners MAMAMOO, due to their newfound popularity worldwide, especially in Korea, making Queendom's post-comeback release 'NONSTOP' their mega-hit since debut.
The same might happen to ONF, and I could possibly predict it as the show goes by with these kind of performances they're throwing into the show, gaining multitude of attention from non-fans.
Stop sleeping on ONF, instead go sleep on your beds, as the comment sections says about the group.
It's such a waste that these boys' talents was under shined mainly due to other companies' scale and marketing prowess, but WM, in my opinion, isn't that small already to begin with.
---
They don't know how to release bad songs
A deep listen to ONF's discography should render you this conclusion. If you're not agreeing with me, then raise your standards.
Yes, I may sound like brainwashing my readers but, I'm saying this as a songwriter, music producer and sound engineer myself who worked on studios for several years before turning into writing – their songs are really good it's worthy adding them on whatever K-Pop playlist you have.
Best 5 songs of them to start with? I got ya! (WARNING: PERSONAL RECOMMENDATION)
– We Must Love / The We Must Love
– Moscow Moscow (yes, that seemingly Russian- b-side)
– Why
– ON/OFF
– Ice & Fire
Surely the next thing you'll do is checking out their entire discography.
---
Full-packed entertainers
On-point vocals? Check.
Great dancing skills? Check.
Sense of variety and entertainment? Check.
Visuals? Check as well.
Do you need proof? Check YouTube and their videos for that.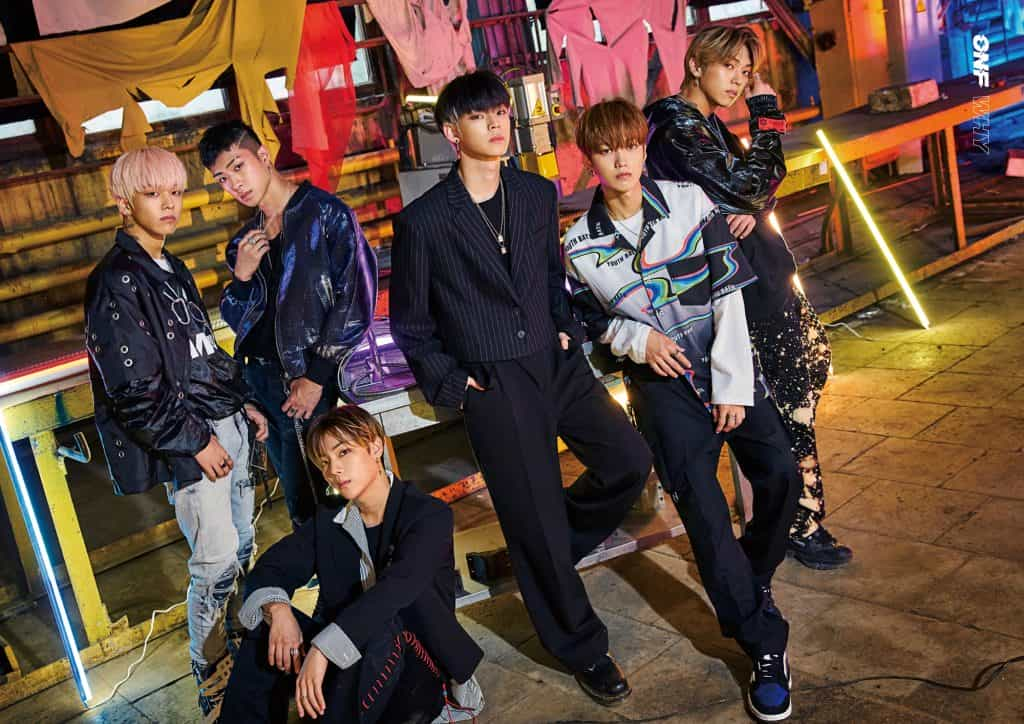 It's their versatility that makes them actually deserve the spotlight today, along with other three points that I've mentioned above. You'll thank me later after falling in love with them, too. -HallyuLife.com

THIS SPACE INTENTIONALLY LEFT BLANK.