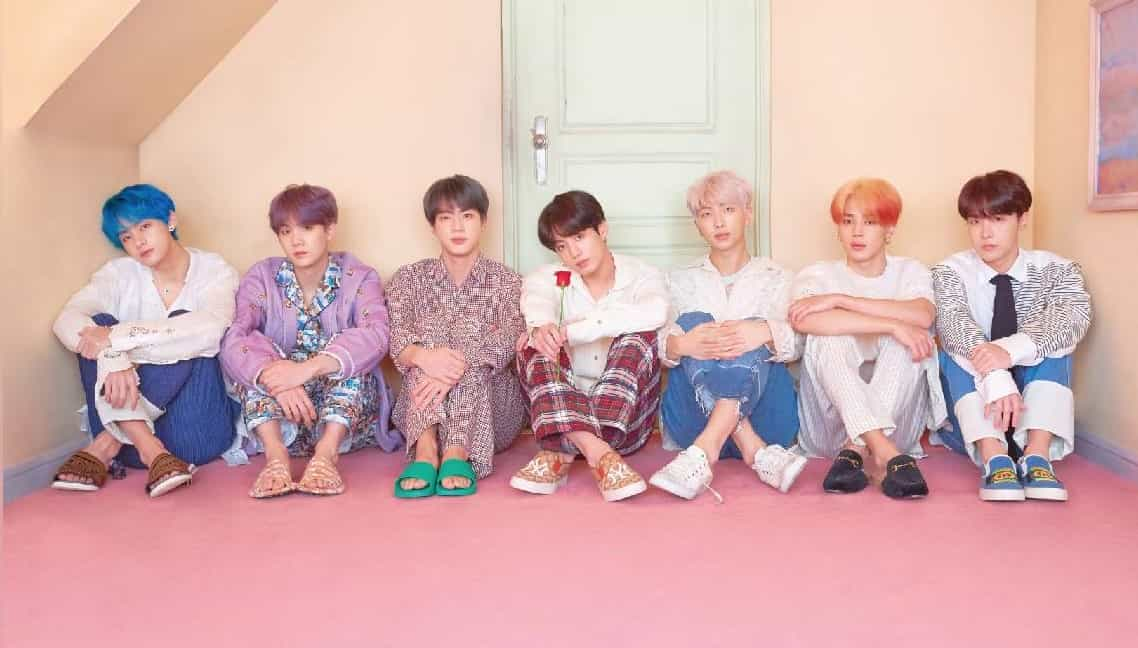 Perhaps everyone in today's K-Pop world have heard of the group BTS, a seven-member boy group from BigHit Entertainment who managed to break barriers between K-Pop and the world, smashed multiple records, topped multiple charts globally and have won so many awards.
BTS had started its humble beginnings as a hip-hop focused group in 2013, and their success as a whole isn't predicted very much until they broke out of the the conventional success formula that worked on for many idol groups who stick on to survive. Many would have asked the question "What makes BTS stand-out amongst other K-Pop groups, to the point that they almost dominate even the Western media?".
---
Undeniably good discography
It would sound typical when I say that their releases are their key to success, but yes, BTS's discography is undeniably good for today's standards, despite the language barrier put on most of their lyrics being a mix of Korean and English, that even a non-fan would be intrigued to listen.
If a song isn't really that great, people wouldn't be hooked up and get to listen to that same thing for multiple times. Perhaps that alone could be an evidence to how the group had multiple chart-topping hits.
Add to that their collaborations with many popular Western artists, such as Becky G, Steve Aoki, Halsey and Charli XCX that also fueled up interest on their other tracks, as the fans of these artists also took time to listen on these collabs.
---
Harnessing the power of social media
Their popularity may look like being a 'hype train' or a trend amongst non K-Pop fans, but what we are sure of is that the way how BTS promotes and creates their music works, really well. BigHit has utilized the group's global social media influence on a top-tier level by allowing BTS to directly communicate with their fans – collectively known as ARMY, unlike most idol groups who depended their promotions on music shows, variety guestings and YouTube.
The result? A massive, not-so-easy-to-break global fanbase due to the fact that social media in itself is easily more accessible than most Korean-focused contents uploaded with Korean-only texts, leading to a problem with international, non-Korean fans.
As of writing, BTS had around 100M followers over all of their social media accounts, including member-run and official promotional accounts.
In fact, BTS had started a trend amongst K-Pop acts to take social media seriously as a promotion medium. Even the South Korean president Moon Jae-in had recognized what he called their 'innovative business model' by directly communicating with their fans.
---
ARMYs and BTS's huge influence leads to generosity acts
While I said earlier that most generosity acts are labeled as an 'act of show', ARMYs (fans of BTS) are using the large number of headcount they have in order to deliver expectations from those who say that they should help people with the large number of money they would had.
Let me re-iterate that it wasn't their responsibility to help, but at least, we saw not only the fans but also the members of the band themselves raising and donating large sums of deeds to help childrens in need, like the one Suga did on his 25th birthday, donating $19,000 worth of beef in behalf of his fans and when BTS partnered with UNICEF for multiple campaigns, with one that enabled them to raise $1M in less than two days to feed malnourished children.
It may sound like they're pressured to do so because of the large influence they had, but I guess that's how this industry works.
---
Being open-minded and bold on strong taboos and issues
K-Pop is not all about glitz and glamour, as all 'real' fan and analysts know. There is a dark side to that which many are scared to face head-on, but with BTS and their massive influence, it is really nice to see them facing the strong issues critically.
K-Pop is not all about glitz and glamour, as all 'real' fan and analysts know.
The seven young men stance about the pressures of being a successful K-Pop idol, LGBTQ rights, mental health issues, individualism, political issues and acts of generosities that most label as an 'act of show' were really bold and strong. BTS had used their large influence to help people understand and take sides on these issues, and publicly voiced out their thoughts, even though their home country South Korea has a strong taboos about these what could be considered 'sensitive' matters, all while maintaining a respectable image.
Music is a very good outlet to voice out your thoughts, and social media, too. RM, the group's leader, is openly telling us songs from artists such as Troye Sivan who openly expressed their homosexuality in public. While this may sound like a small deal for most, for ARMYs and other K-Pop fans this is considered a huge move, with RM having lot to lose as the move itself is considered a career-killer for many.
---
The non-stop media coverage
What makes BTS being widely known more is the non-stop media coverage they had since they're generating a lot of buzz and topics alone. It could be a good thing not only for BTS, but also for K-Pop as a whole, since people are taking notice of what's good and maybe bad in the K-Pop scene due to the bombardment of stories about them. In fact, I have seen and read more than a hundred of them, all about BTS, just today.
The stories range from how BTS has made K-Pop more popular, how they break records and topped the charts, comeback achievements, stories about the individual members, and even the South Korean government's recognition of their impact on the country's economy. Also covered are their musical themes, shows, stories behind those and absurd questions many media who just wants to ride on the hype train throws on them.
And with the Western media now stepping up to cover BTS's every move, I'm sure the media train wouldn't stop that soon for the group and on K-Pop itself. -HallyuLife.com

THIS SPACE INTENTIONALLY LEFT BLANK.