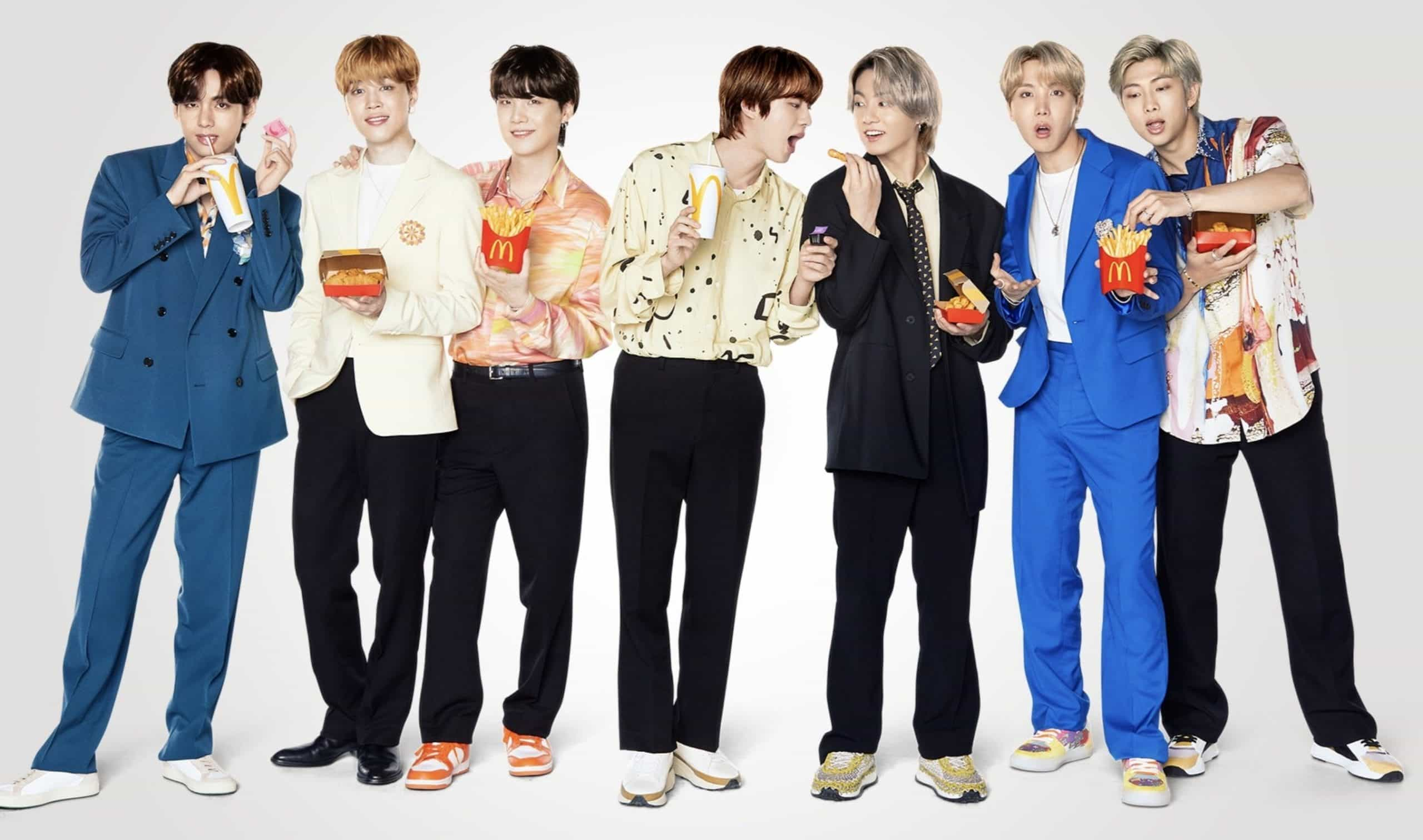 The long-awaited BTS meal has finally reached the shores of Singapore on Monday (21 June). It was first launched in the United States in late May before inching its way to Asia.
The meal was slated for its launch in Singapore last month, but later put off due to the implementation of the "Phase 2 (Heightened Alert)", the city state's tightened pandemic measures in view of the recent spike in COVID-19 cases.
The BTS meal — which comprises a nine-piece Chicken McNuggets, a large fries, a large drink and a side of sweet chilli and Cajun sauces — was predictably the talk of the town.
Sceptics have also questioned the need to purchase the BTS meal because after all, they may have some point in claiming that it's a regular McDonald's meal, just packed in BTS-themed packaging. 
They "are quite convinced it is just the packaging," said 987FM's radio DJ Gerald Koh. "But to the fans, it's a full BTS experience," he added.
Well, this BTS experience encompasses a whole lot more than the mere hype and buzz. Instead, fans are following in BTS' philanthropic footsteps to give back to society.
Two Singapore-based ARMYs behind the @BANGTANSG account on Twitter spearheaded the "Sponsor-A-BTS Meal" initiative to garner donations for BTS meals. These meals were subsequently sent to construction and frontline workers.
Celebrating #BTS 8th Anniversary

??SPONSOR-A-BTS MEAL??
???Food Sponsorhip???

An initiative by.BANGTANSG
Supported by. #BTSARMY Singapore #SGARMYcares #BTSMeal #BTSXMcD pic.twitter.com/oCYnuOvZRI

— BANGTANSG?? (@BANGTANSG) June 22, 2021
Akin to the septet who are known for their philanthropic acts, "we want to spread the culture of giving that is innate in BTS and the ARMY fandom, and giving back to those who are less fortunate," they told HallyuLife through an online interview.
While the duo had initial reservations and concerns, they succeeded in securing donations for more than 136 BTS meals in a span of less than two days from about fifty donors. "We were surprised by the support for our initiative," they shared. 
They donated a total of 216 meals despite "challenges on how to secure the meals given new policies and the great demand for meals in general".
On an organisational level, McDonald's Singapore have also distributed some 2,000 BTS meals to staff working Changi Airport's Zone 1, the zone deemed to pose the highest risk of infection in the airport facility. 
"We would like to spare a thought for our Changi Airport community who have displayed admirable grit and dedication in keeping the airport running 24/7 in this current climate," said  Benjamin Boh, General Manager, McDonald's Singapore.
"We salute these everyday heroes and understand it has not been easy for them."
The BTS meal is now available on McDelivery, or third-party delivery platforms such as Grab or FoodPanda. It will be on sale till 30 June but subject to availability while stocks last.
Meanwhile, to go along with the BTS meal, the septet had also launched a butter-themed merchandise line titled "Saucy Collection". Ranging from smartphone cases, pens to cushions, each merchandise has seven different renditions with varying designs representing the BTS members.
Introducing a variety of #BTS X #McDonalds collaboration merch.
Meet Saucy Collection?, featuring members' hand-drawn artwork,
and Melting Collection?, showing 'Butter' that has melted into McDonald's objects!

GLOBAL?https://t.co/a0Qv5aD9Gk
USA?https://t.co/FsZlTDXVDk pic.twitter.com/ZZbOwsMQA2

— Weverse Shop (@weverseshop) June 16, 2021
Watch the the official music video for BTS' "Butter" below:

THIS SPACE INTENTIONALLY LEFT BLANK.