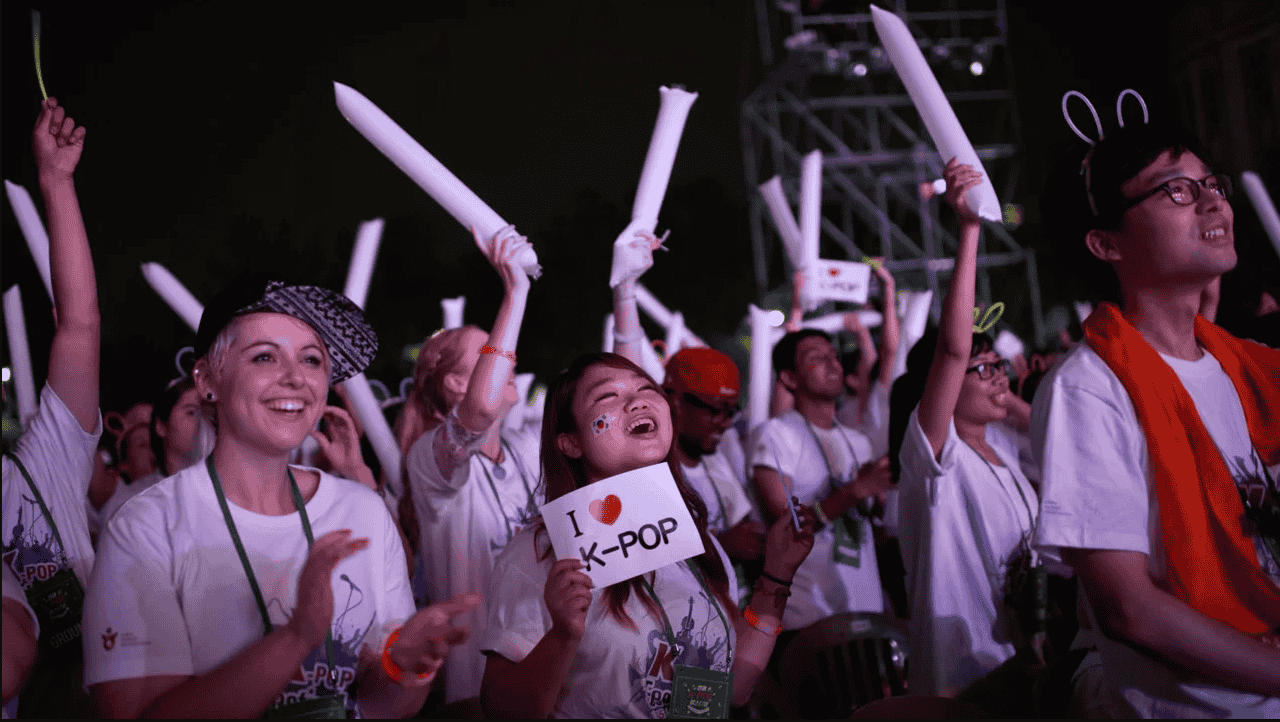 Fanclubs, whether you like them or not, are a vital part of the Hallyu industry. They exist to serve fans' thirst for everything about their favorite K-Pop idols and stars.
But have you ever noticed that everyone is making their own fanclubs and groups on Facebook, to the point that they would claim themselves as 'official' but yet there isn't anything like that on the artists' management team's knowledge?
There's so many of them, you didn't know who's ACTUALLY THE OFFICIAL ONE
Is this even now an issue? YES.
First of all, you might have heard of 'verification' on profiles/pages of public figures, notable brands and companies on social media. If you know this, then you might have an idea of what we're going to talk about.
Verification exists for the purpose of actually confirming that 'this' figure that is actually claiming to represent 'the actual brand/figure' is actually the person or the company who has the rights to represent it. For example, you are going to do a page about BLACKPINK, but there's YG Entertainment who also had the official page for BLACKPINK, thus, your page wouldn't be verified with a blue checkmark but theirs will do.
The concept of verification is actually to protect the figures for imitation, misrepresentation and misunderstandings of their statements and words. Since they are notable figures, they do have the influence and reach to be heard. Now, if a page or a profile that is representing the figure/brand do post something that wasn't really good or true, it might reflect back on the actual figure/brand because it bears their name.
Sounds confusing?
Now back to the question. Try a Facebook search about 'MOMOLAND', for example, and you'll see a ton of Facebook pages, groups and the like, most of them claiming to be the official one without an actual verification of some sort (We do not know if there's an actual MOMOLAND page dedicated for the fanclubs, but we do know that they do have an official group for 'Merries'). There's also this case for other groups, such as BTS, TWICE, BLACKPINK, and even rookie girl and boy groups.
It's hard to actually fight fake information, and which is true would really confuse fans and information would be disseminated much slower because it has many paths to cross on, than having only a single page to have it posted.
One might be also posting fake news, and the other might be posting the real ones. We do not know, and it is really a concerning problem not only for the fans, but also for the management team, the media, and the world who is keen on the eyes of the Hallyu industry as a whole.
But how are they going to apply for an official status?
There's no clear way on how to answer that. But what do we know is that the artists' management has all the rights reserved for that thing. Established fanclubs tend to reach out to the artists' management team, and discuss about the plans of establishing an official fanbase for a certain country, for example, Philippines.
The management should do a new page/group with the name of the official fanclub, have it verified through the social media representative (for example, 'Facebook' – groups don't get verified blue checks, unlike pages/profiles), and get all their fans into it. 
Sometimes they are offering an exclusive membership to the fanclub, with a price, but has the perks.
Fanclub pages and groups are fighting over who's official
This is an another hot issue, and take note that this issue does exist around the world. Someone who claims to be official has a small number of following, but there's a larger one that also claims as the official. The two, and the others that are also existing in the same name, are fighting towards rights and roles about their respective artists' fanclubs.
It's either about their love for the group, the fans, and money.
Our final say to this issue is – yes, they do really matter.
The issue will only end when an official page or group about the fanclub is officially announced and recognized by the management, have it posted on their official SNS accounts, and managed also by someone from the artists' management team.
And having the 'official' title for an artists' fanclub pages/groups on Facebook would really matter, too. For an established fanclub to do their work properly and be responsible among their members, it is our initiative to clear out this question and answer them for you. –HallyuLife.com
HallyuLife, nor AstPro Media Group (AMG), isn't affiliated in any way with any fanclubs or organization with regards to artists' management.

THIS SPACE INTENTIONALLY LEFT BLANK.