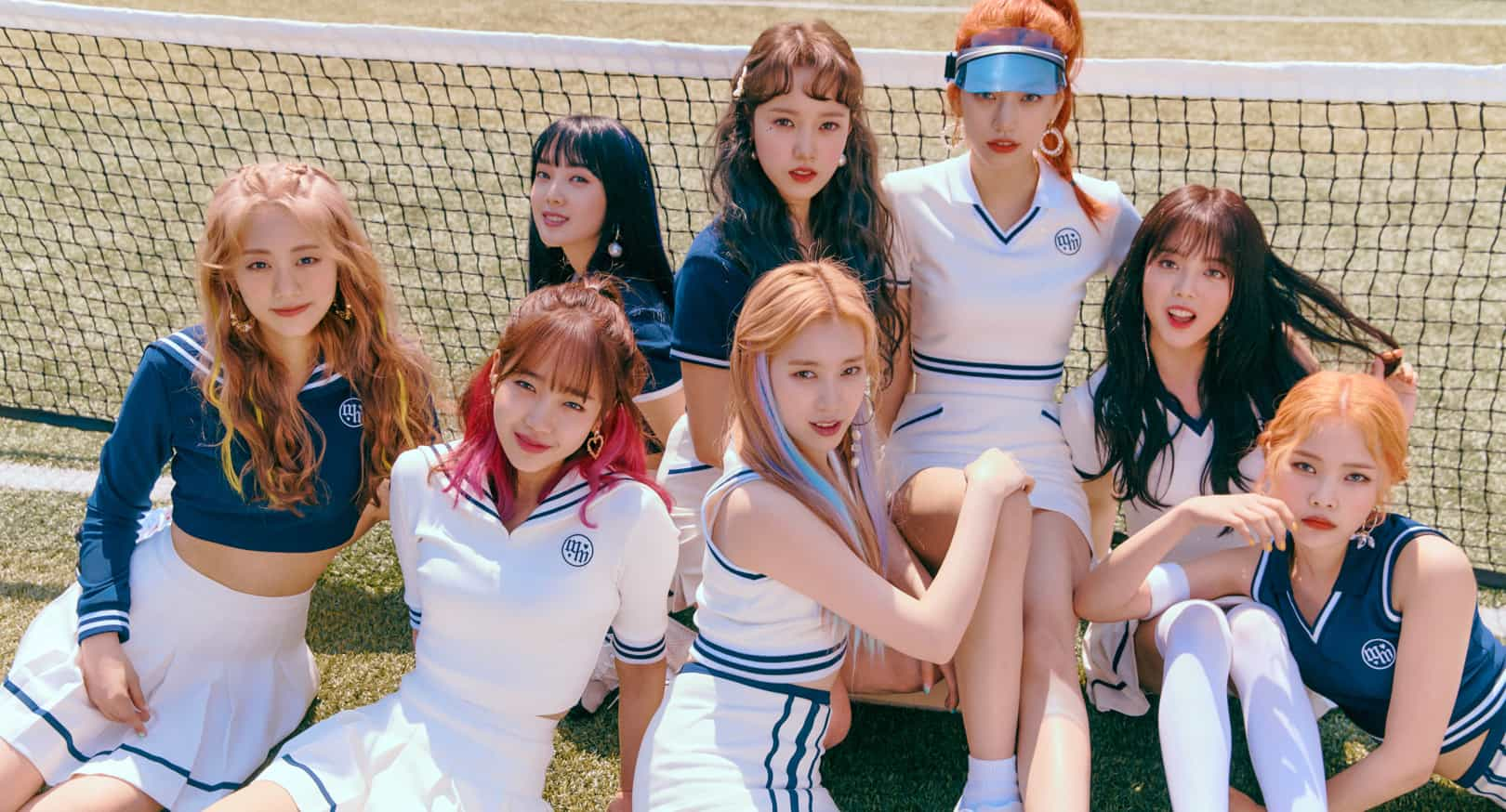 First published 2018.12.12 @ 02:50 | Updated on 2019.08.27 @ 15:25
Here at HallyuLife, we're in the constant radar for new K-Pop artists to 'stan' (means to become an overzealous or obsessive fan of a particular celebrity). And while we don't really mean to be that obsessive over them, we just want to say that we should check them out and give them love, too.
Another girl group?
Yep, another one.
So here's a little background about Weki Meki….
'Weki Meki' is a girl group that debuted under Fantagio Music on August 8, 2017. Composed of 8 members (Doyeon, Yoojung, Suyeon, Elly, Lucy, Rina, Sei, Lua), the group is known for their girl crush concept that is surely going to be loved by the masses.
Before Weki Meki debuted on 2017, most of the members are part of Fantagio's i-Teen, their talent development program. Some members participated in several shows prior to debut, including Produce 101, where Doyeon and Yoojung ultimately debuted as members of I.O.I in 2016.
We will not expand this more, as we all know that you're here because you want the answer to the question at the title.
---
Their bad-ass concepts are one of a kind!
---
Most girl groups debuted recently sport this called "Bubblegum Pop" concept, and to be honest, most people are starting to get sick or tired of it. What we wanted to see has been delivered by Weki Meki, and on their release "KISS, KICKS", there's a track that will surely show that..
Watch the video above to see what I mean.
---
They're beagles, too!
---
Girl groups are adored mainly because of their visual composition, talent and sexiness. However, one thing that some ultimate K-Pop fans look for is their beagleness (or simply craziness). Here's an unhelpful guide for Weki Meki in case you'd love to join the 'KI-LING' (official Weki Meki fandom name) nation.
---
Their songs are absolutely bops!
---
Some fans have commended Fantagio for giving Weki Meki songs that are refreshing to the ears, after all the current loud and crazy electronic era of K-Pop that most new fans have consumed and enjoyed. They are still on the same wavelength, however, their musics are surely reminiscent of the old K-Pop scene that still compares to this day.
So below are our song recommendations from Weki Meki (I really love their recent releases, like HEY, ADD THIS TO YOUR PLAYLIST RIGHT NOW!!!)
---
And if that turned you into a 'Ki-Ling', of course, don't forget to follow Weki Meki on their social media channels!

THIS SPACE INTENTIONALLY LEFT BLANK.